This is EPIC! Environmental physiotherapy in the clinic
On this page, you will find a growing range of resources that will help you apply environmental physiotherapy in your day-to-day practice.
Throughout 2021 a team from our German partner organisation the Health for Future physiotherapy working group – Physios for Planetary Health (PPG) has developed two posters that can support your day-to-day practice of environmental physiotherapy in collaboration with the EPA. You can download both posters in different formats below, hang the posters anywhere in your clinic and if you can, share a photo on your social media channels by tagging the Environmental Physiotherapy Association and using #EnviroPT. 
Each poster contains a QR code link that will take you to an additional page containing  supporting information and resources for each point made on the posters.
The posters are initially available in English and German, and we would love your help to translate them into as many other languages as possible, and adapt them to as many different regional contexts as possible. More information on how you can help us develop our EPIC resources below.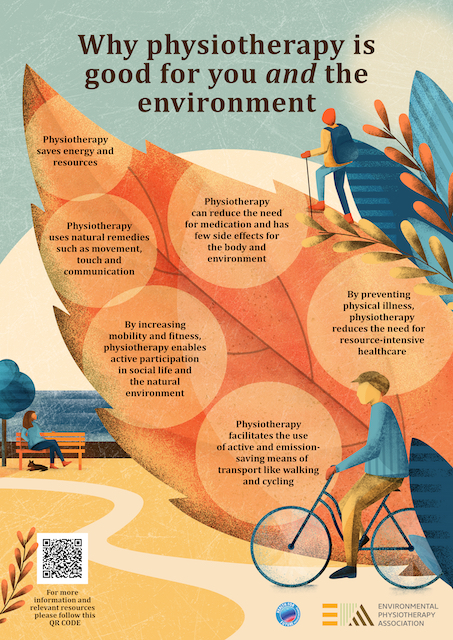 EPIC Poster: Why physiotherapy is good for you and the environment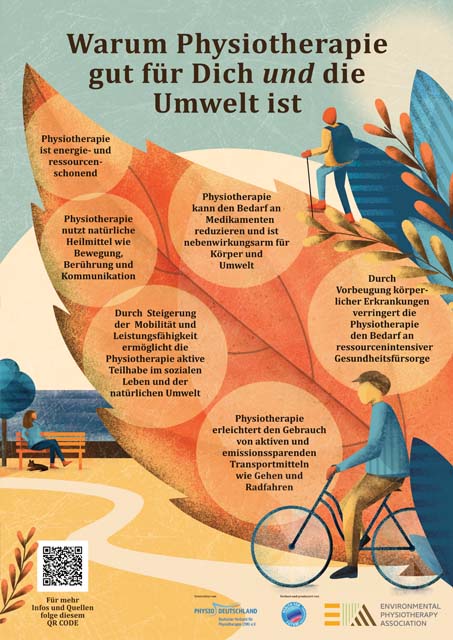 EPIC Poster: Warum Physiotherapie gut für Dich und die Umwelt ist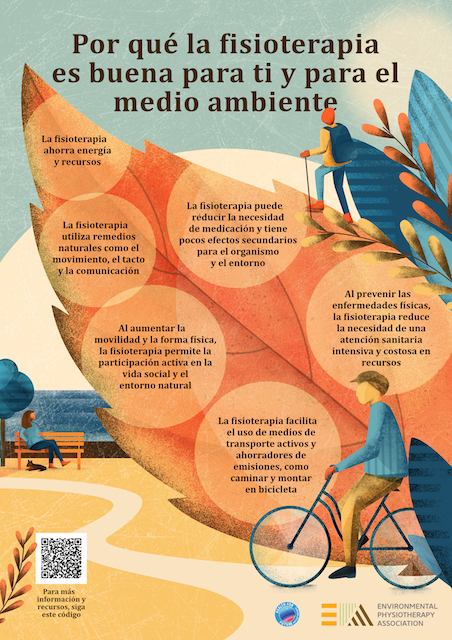 EPIC cartel: Por qué la fisioterapia es buena para ti y para el medio ambiente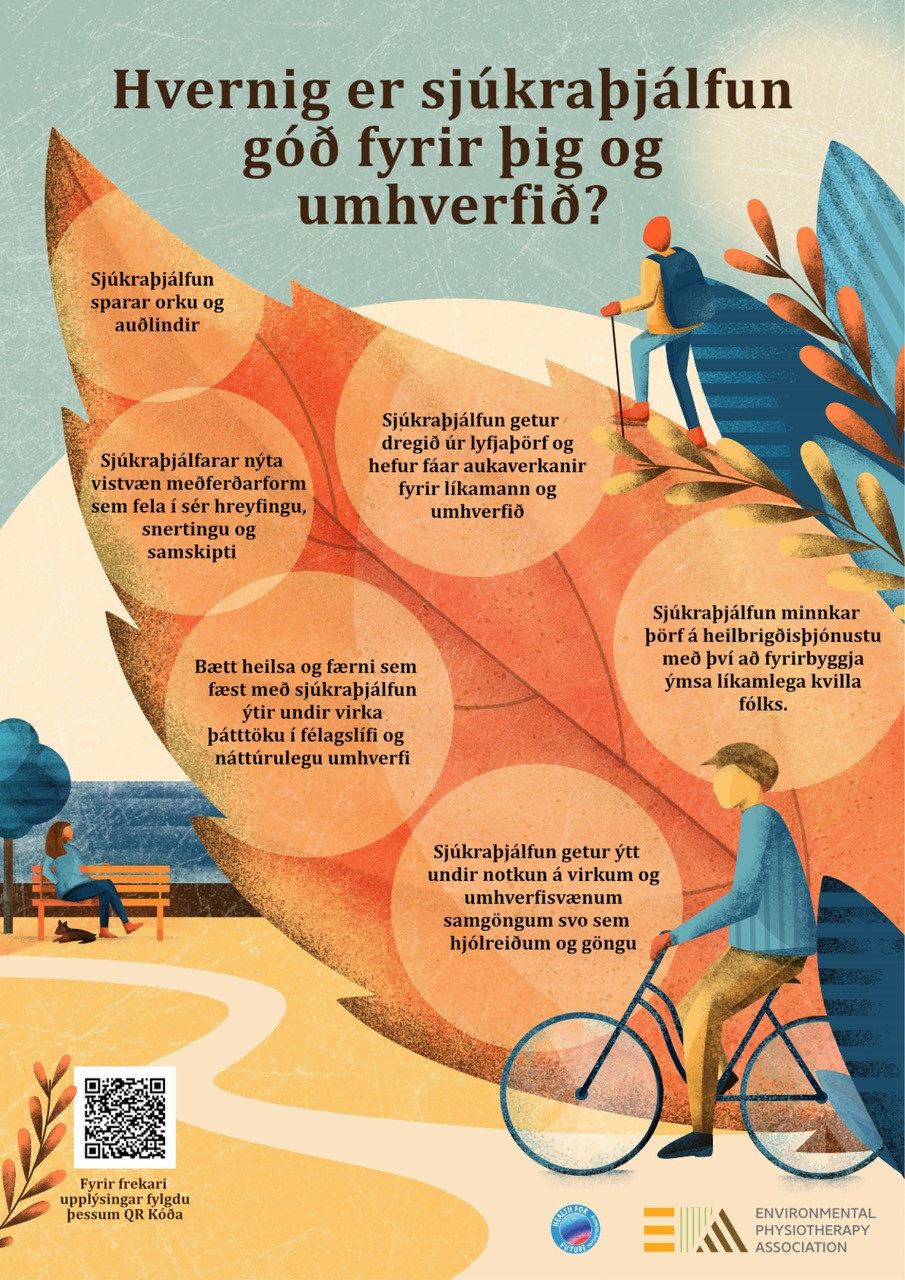 EPIC plakatið: Hvernig er sjúkraþjálfun góð fyrir þig og umhverfið?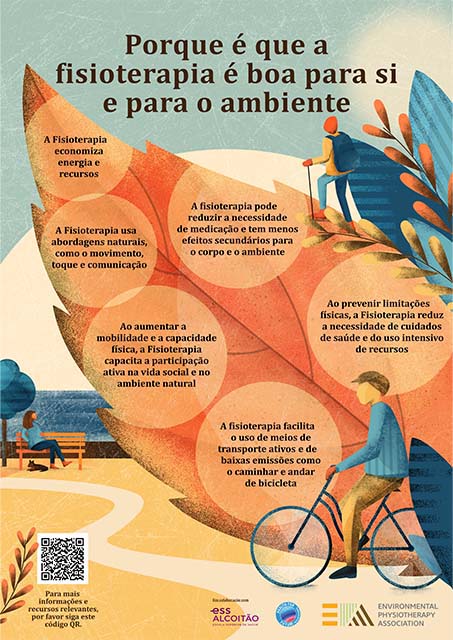 EPIC cartaz: Porque é que a fisioterapia é boa para si e para o ambiente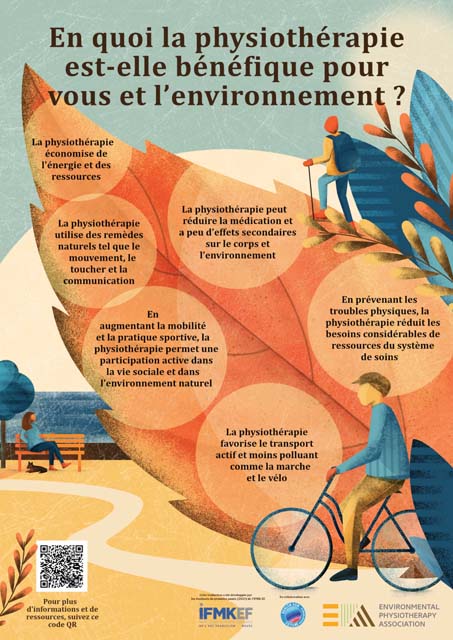 Affiche EPIC: En quoi la physiothérapie est-elle bénéfique pour vous et l'environnement ?
EPIC Poster: How to make your physiotherapy clinic more sustainable
EPIC Poster: Wie man seine PT Praxis ökologisch nachhaltiger machen kann
EPIC cartel: Cómo hacer que tu clinica de fisioterapia sea más sostenible desde el punto de vista medioambiental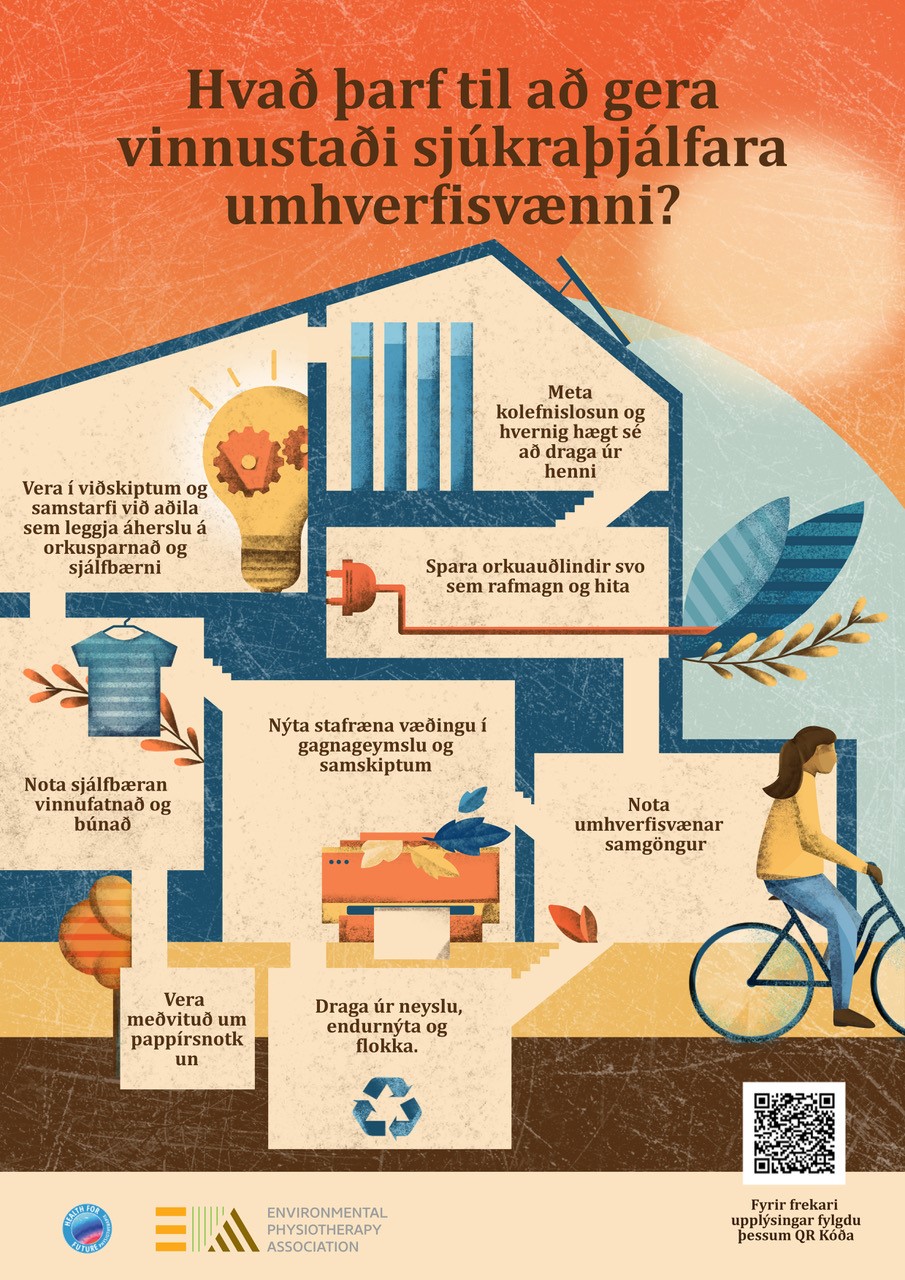 EPIC plakatið: Hvað þarf til að gera vinnustaði sjúkraþjálfara umhverfisvænni?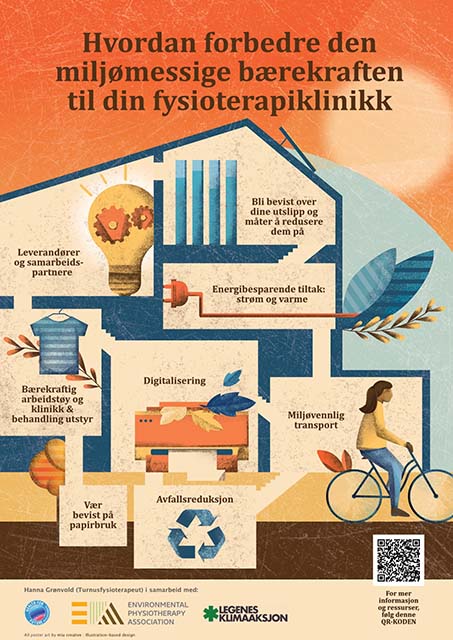 EPIC Plakat: Hvordan forbedre den miljømessige bærekraften til din fysioterapiklinikk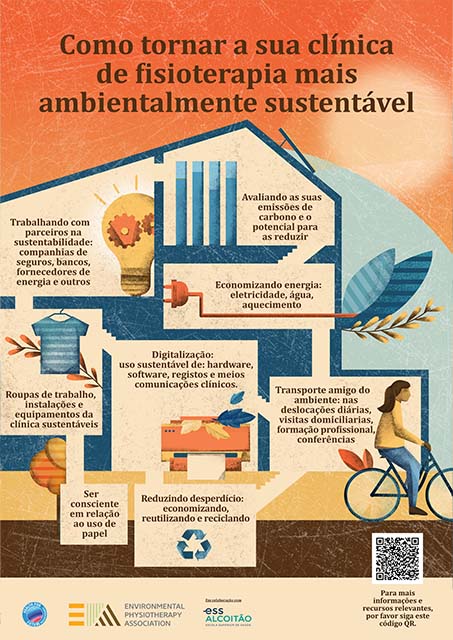 EPIC cartaz: Como tornar a sua clínica de fisioterapia mais ambientalmente sustentável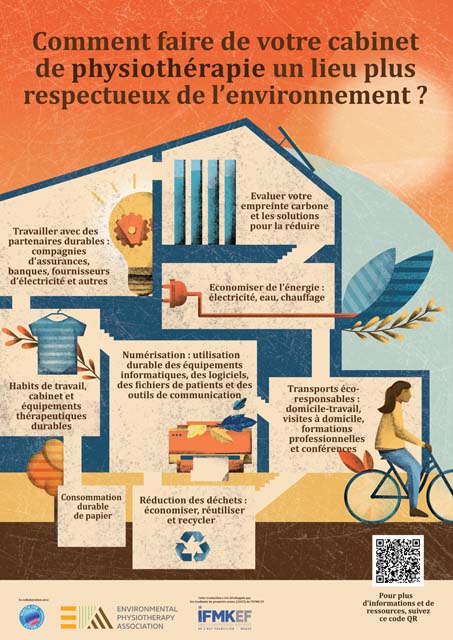 Affiche EPIC: Comment faire de votre cabinet de physiothérapie un lieu plus respectueux de l'environnement ?
How to get involved
Because environmental physiotherapy is still a very young field of research, education, and practice, there is a lot that still needs to be tested, trialled and refined. For this reason, we hope that you will support the ongoing refinement of our EPIC posters and other resources for clinical practice throughout the years. Several kinds of support are needed virtually immediately:
1. We are in need of translations and contextual-adaptations of existing posters and support materials into as many languages as possible. If you can volunteer your time and efforts for this purpose, please get in touch using the contact form below.
2. We would appreciate your feedback on the existing posters to help us add new suggestions, improve existing ones, and further strengthen the evidence-base to support what we are suggesting. Let us know which suggestions make sense, which are difficult to put into practice, how we can better adjust the posters and other recommendations to your specific context and anything else that comes to mind using the contact form below.
3. We are looking for a team of volunteers keen on creating another thematic EPIC poster. If this sounds like you, please get in touch using the contact form below.
 Thank you for your support! 🌍 🌎 🌏  🚑. #EnviroPT