After launching the EPA a few months ago, it quickly became clear that one of the topics that had huge interest behind them was about what physiotherapy clinicians, clinic owners and teams could do to be more environmentally responsible in their day-to-day clinical work and operations. So with that in mind, we are very excited to have Evan Thomas, co-owner of Dockside Physiotherapy on Vancouver Island, BC, Canada tell us about how they approached the issue, implemented a number of hugely interesting measures, and continue searching for more in the context of their clinic. We are sure you will enjoy this post and are looking forward to hearing your thoughts on it. If you are working along similar lines in your own practice, please also be sure to let us know. We are very eager to continue exploring and developing this particular area of environmental physiotherapy with you going forward.
Evan Thomas: Our journey started similar to how many other new businesses begin, that being thoughts of "We want to do things our way", "We can do things better", and a bit of naïve optimism.
One day in early January 2017, a unit became available in a relatively new part of Victoria known as Dockside Green. As far as new developments go for green and sustainable living, DG was the bee's patellas (I'll make this my one and only Physio Dad joke) and was ahead of the curve compared to most new construction projects currently underway in Canada. The building was LEED Platinum Certified and even had its own wastewater treatment facility.
Being quite environmentally conscious ourselves, we were tingling with excitement at the thought if setting up shop in this new community. It definitely checked off a lot of boxes under the "We can do things better" category and would set the stage in allowing us to be a physio clinic that could reduce its environmental impact.
As construction got underway, we wanted to tackle the most common issue faced in the healthcare industry – medical waste. We couldn't find any statistics specific to private practice health clinics, but we knew medical waste was a serious issue. One example, highlighted by a 2013 article in the Canadian Journal of Surgery, is the amount of waste produced during total knee replacements. Stall et al. (2013) noted that after doing a waste audit of 5 TKR surgeries, only 14% of the total "waste" produced during this procedure was recycled (that being the soft plastic wraps) with the rest heading to landfill. In a more positive light, they did note that some hospitals were able to bump this number up to at least 40%.
By no means were we planning on replacing body parts in our new clinic, but we roughly knew how many gloves, acupuncture and IMS needles, clothes, tape, etc., we would go through based on how we had practiced so far in our careers – all of which, by the nature of it, were single use items that went straight into the trash. Yikes.
So we started with the basics, that being using towels/cloths in place of paper towels and paper bed coverings, as well as using enviro friendly cleaning products… then we dove into the hard stuff.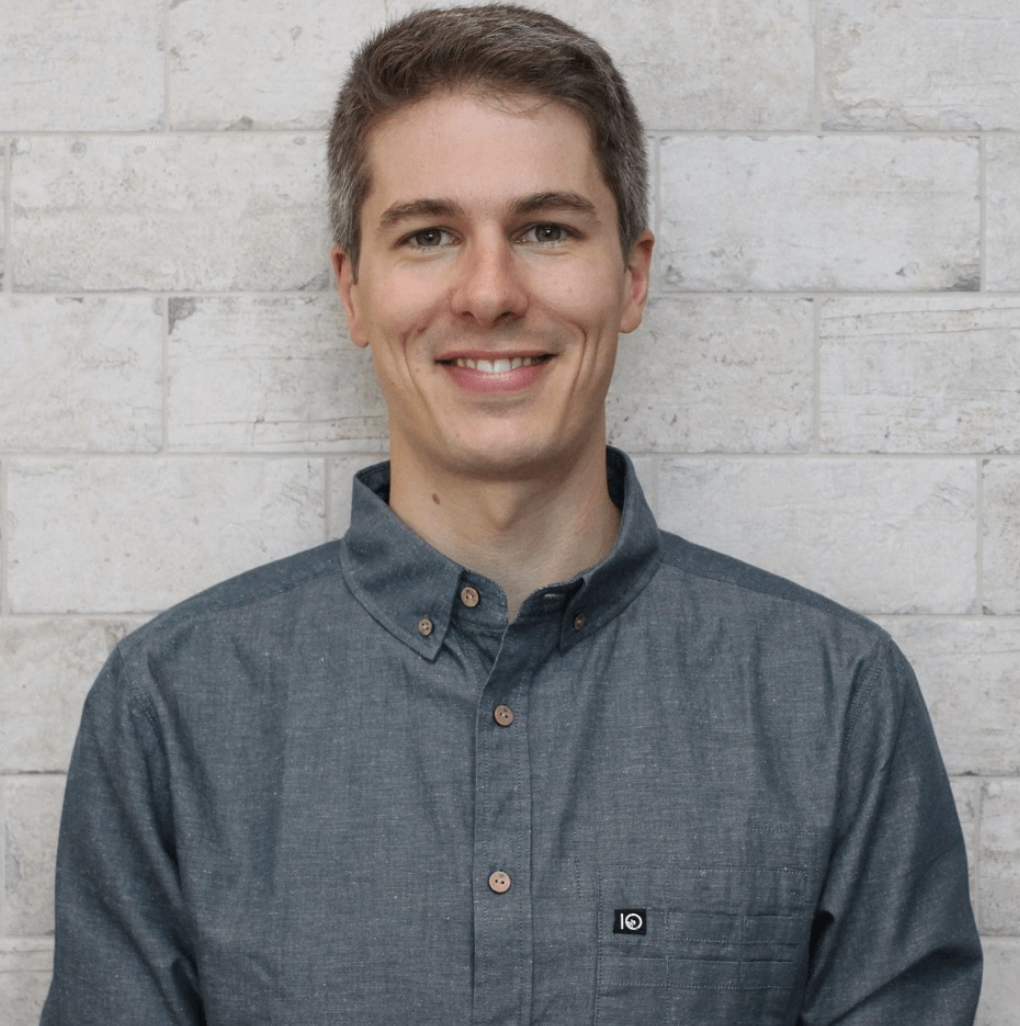 Evan Thomas
PT (MPT, Co-Owner Dockside Physio)
In addition to being a physiotherapist and co-owner of the clinic, Evan often finds himself paddleboarding, kayaking, cycling along the Lochside and Galloping Goose trails, tinkering in the garage, woodworking, gardening, adding to his vinyl music collection, and hiking with his dog.
He is dedicated to his patients, his profession, and lifelong learning. Evan obtained his Masters of Physical Therapy from Western University in 2012 and is a Fellow of the Canadian Academy of Manipulative Physiotherapy (FCAMPT).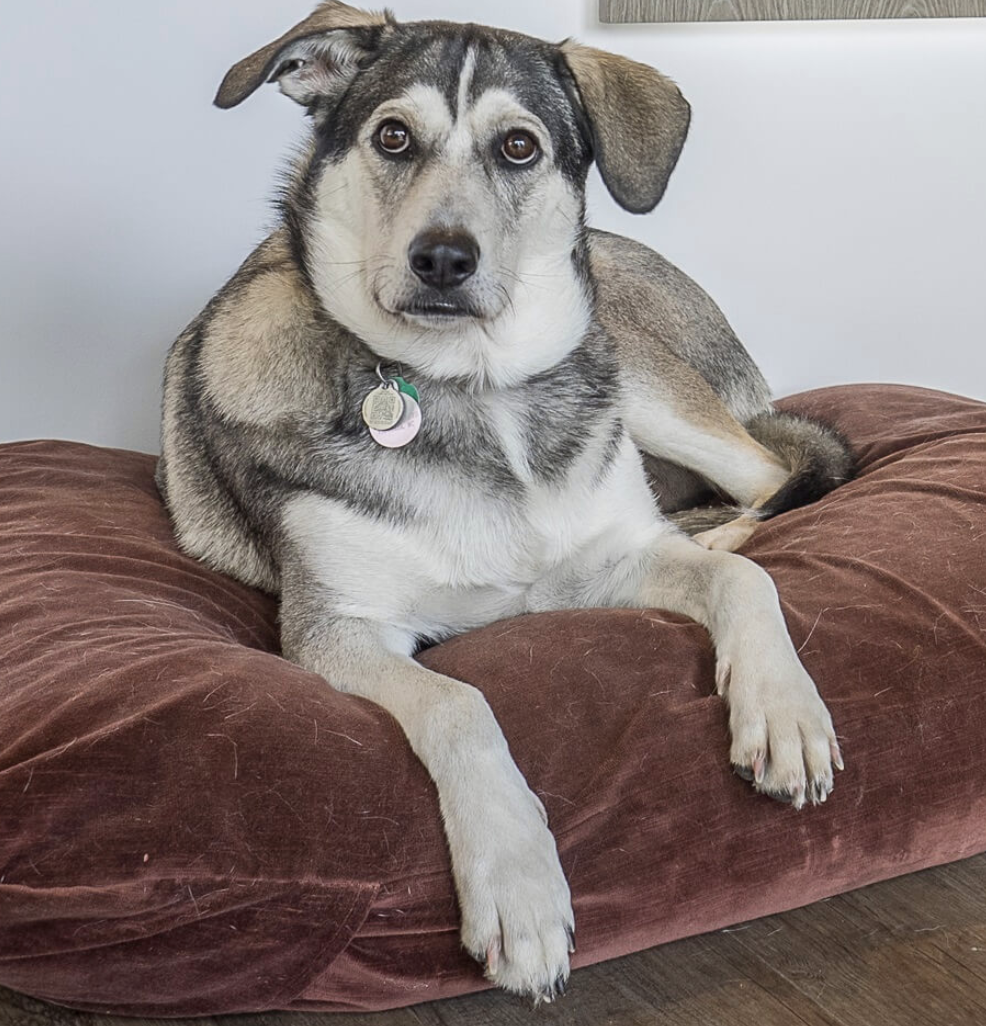 Zoe
Clinic Companion
Zoe is our clinic greeter and mascot. She tells us she's studying to be a certified therapy dog, but we don't know how well it's going—she gets a little bit distracted saying hi to our clients and other dogs that walk by the clinic.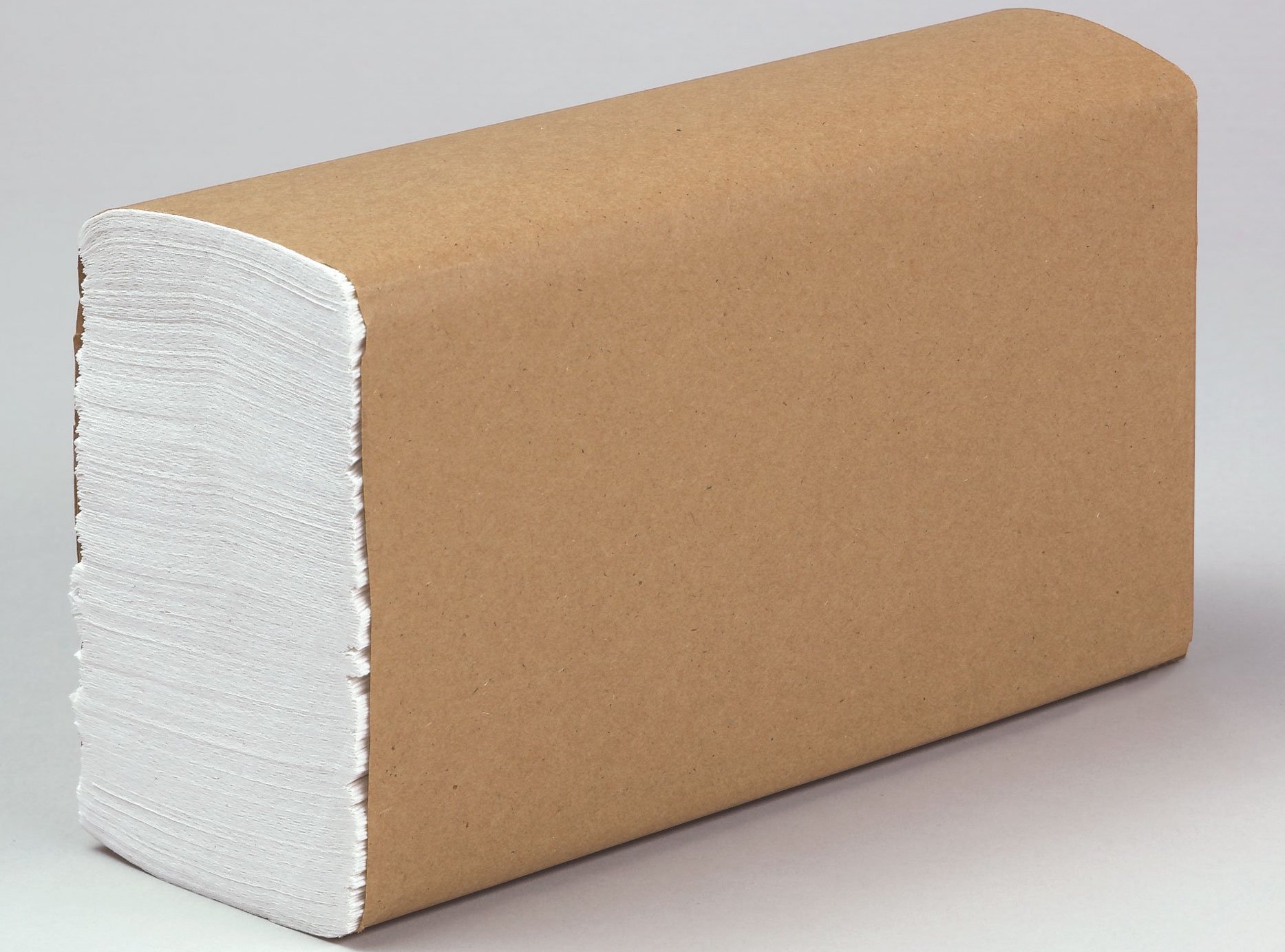 "Another thing we wanted to do was utilize and sell environmentally friendly/sustainable rehabilitation products, which, as it turns out, is SUPER challenging to do! But we have managed to do a few small things to work towards this goal"
One of the toughest things to address was what to do with our gloves, but after quite a bit of research online and talking to other eco-friendly business in the city, we learned about TerraCycle and their nitrile and latex gloves recycling program. They take used gloves and convert them into plastic pellets to be used in new products to avoid having to use virgin materials. Plastic pellets can be an issue, but having our gloves diverted to a reusable stream was far better than the alternative, so we ordered two large boxes. They are almost full now, which means we've kept approximately 7200 gloves out the landfill!
The next items were cotton swabs. These are obviously a necessity for sanitary reasons, but were also items that we hoped to keep out of the garbage. So after buying a few square meters of cotton flannel and spending many hours hunched over the sewing machine (with stretch breaks of course!), I made quite a few of our own "reusable" cotton pads. Overall they have worked great, but we don't use them if there is any blood (that still falls on a Kleenex). We toss them into a separate glass container after use, then into a mesh laundry bag for washing and drying with the rest of our towels and linens. They have been falling a part however (similar to my other handywork projects around our home), so we've swapped out a few with washable bamboo makeup pads.
We do a few other small things too, such as having a recycling station setup to recycle as many different types of soft plastics and other materials as we can, but I feel like I'm on the verge of boring you, so I'll stop here about all this waste talk.
Another thing we wanted to do was utilize and sell environmentally friendly/sustainable rehabilitation products, which, as it turns out, is SUPER challenging to do! But we have managed to do a few small things to work towards this goal:
1) We use Sanctband as opposed to Theraband for it's biodegradable properties, and
2) We became a "Closed Loop Partner" with ReCORK, where we collect used wine corks in a cork recycling bin and then sell products made from them, such as insoles and yoga blocks.
Needless to say that we found ourselves doing a lot, and wanted to spread the word about our initiatives to show that medical clinics can actually be eco conscious too. After researching green business certification programs to make what we were doing look a little more official, we came across an amazing organization right in our own backyard who we've faithfully been apart of for the past 2 years – the Vancouver Island Green Business Collective, a non-profit division of Synergy Enterprises.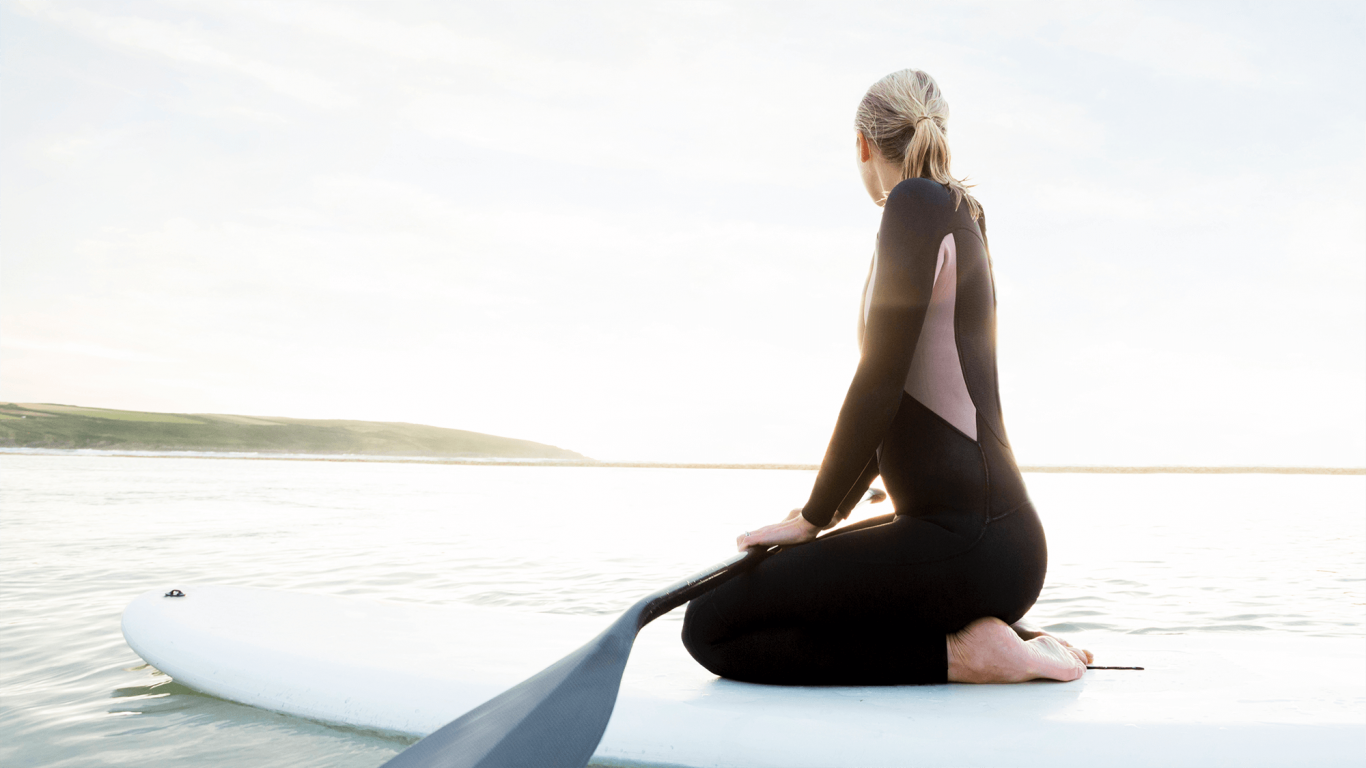 The VIGBC team came through the clinic, inspected our setup, and offered even more great ideas for green actions we could implement. Shortly after, we got our Green level status badge as well Surfrider Foundation Approval. And not only were we the first and only health clinic to be certified on the island, we actually found ourselves to be one of the highest ranked companies in the city along with many other amazing local businesses who are leading the way in reducing the environmental impact in their own respective industries.
So, where do we go from here? That's a good question.
We are always looking for new ideas, such as recycling more materials through TerraCycle and seeking renewable/sustainable options for rehabilitation products, as well as be ambassadors for change in the healthcare industry – hence our reason for joining the Environmental Physiotherapy Association! We are positive we can make big changes together 
If you're interested, feel free to follow us on Instagram and Facebook, and if you would like to check-out our full list of green initiatives, please click here.
You can also find our 'Environment and Community' page here, which explains a bit more about our ideas behind all this, as well as our 'Territory Acknowledgement' page here, which explains and expresses our gratitude to the First Nations on whose land we are able to live, work, and play. 
Thanks for reading and for keeping up the good fight!
Evan Thomas
PT, FCAMPT, Clinic Owner of Dockside Physiotherapy