The move towards an environmentally sustainable teaching facility for clinical physiotherapy practice or even a private community practice is a challenging task. We asked our staff and students what they would like to see changed. The younger staff and students, who through virtue of age were less entrenched with the ways processes "must" be completed, were enthusiastic in putting forward their observations and unsurprisingly formed the basis of preliminary move to sustainability.
The war against paper
Paper comes in so many forms in a teaching clinic. There is clinical paperwork, teaching and research documentation, student paperwork, general printing, bills, invoices, paper towels, toilet paper, paper sheets (on plinths), paper cups. We started by addressing the easier tasks.
We managed to obtain a shared folder in a secure server. Practically this meant that our students could store clinical/research data, without breach of patient privacy and the clinical supervisors/educators could access it easily. Not only did it eliminate the paper, it increases efficiency for staff with all information available at their fingertips.
We then laminated important and reusable documentation (e.g. body charts), that could be drawn on, scanned into the computer and then wiped clean for the next person. We have done the same with outcome measures as stage one in our process. Stage two we hope to have online outcome measures that we can email the majority of our clients.
Our printing now requires a staff log in. This eliminated accidental printing, inadvertently increased accountability, and decreased volume.
We are currently working with external providers and insurance companies to have only electronic correspondence and paperwork. This includes having all facsimiles to be received and stored in electronic format only.
Our challenges and growth areas
Dealing with rubbish and clinical waste is difficult at best. So we aimed to minimise it by encouraging staff and students to use reusable containers for their lunches.
In our waiting room our water cooler cups are biodegradable (Compostable to ASTM6400 standards) and the material is sourced from sustainably harvested forests. At this stage, we use single use items due to Health and Safety and sterilisation but all options are being considered.
Of course, there are challenges. For example, do we use paper towels or washable hand towels (remembering the washing process is not carbon neutral and infection control issues)? Clinical washing could have huge implications for clinical overheads, given the high turnover of linen. Unfortunately it is difficult to assess which alternative option is most eco-friendly. E.g. If we remove sheets, how sustainable is paper sheeting? If sourced from sustainable forestry, what is the carbon foot print? If we use bare plinths and disinfectant are the disinfectants environmentally friendly and will the higher turnover of the synthetic upholstery coverings outweigh the alternatives?  For now we are inviting those patients who would like to aid the clinic in sustainability goals to provide their own items like shorts and towels, minimising washing. It's a start.
In Summary
This is an ongoing process, realistically a lifelong challenge. It has helped us to refine our clinical processes and we believe this will continue to happen. This move towards and environmentally sustainable clinic has been informative and to date the clientele have been enthusiastic and supportive. We are now looking to the wider world to see how we can make the ongoing drive for sustainability a reality in our future.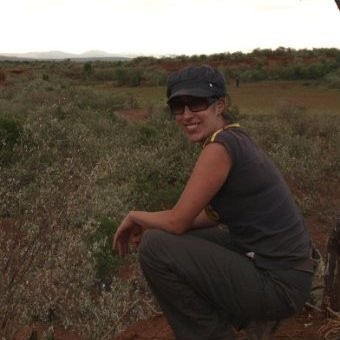 Olivia Stone (PhD)
Acting Director of Clinics, Christchurch, University of Otago
Olivia Stone's research and interests span a diverse range of topics from a variety of disciplines, including physiotherapy (with interest in mental health, education and environmental physiotherapy) to areas including biogeography, palaeontology, primatology (conservation and rehabilitation) and even counter terrorism.