I sit cleverly positioned between the driver, an experienced field guide seated at the wheel on the right and an invisible cameraman operating from the left back corner of the safari vehicle. The guide turns frequently, looking over his or her left shoulder to talk to the cameraman (and me) and to engage enthusiastically with thousands of viewers of all ages around the globe.
Soon after sunrise we're entranced by a herd of elephants meandering through dense bush from one waterhole to the next. Calves tumble over each other as they play, suckle frequently and suddenly lie down to sleep. Using their magnificent tusks, two cows ease the calf lying in the middle of the sandy road up onto its feet, and we follow the parade of elephants again.
The elephants appear to skip down towards a dip in the apparently dry Timbavati riverbed to find water as close as possible to the surface. A mother hunkers down to draw water up from under the sand using her trunk and her calf plops down on the ground beside her, focused on learning to insert its relatively short trunk into the sand.
After the drive, I trundle slowly towards the bathroom feeling energised and 'uplifted'. I marvel at how this invigoration of soul and spirit through connection with nature translates into strong feelings of physical well-being and joy. 
Staying in has become a way of life since I broke my neck three years ago, so I was well prepared for our initial South African lockdown which came at the end of March 2020. My daily challenge has been to create ways to reach out beyond my immediate environment and embrace opportunities to connect adventurously with the world.
Thanks to WildEarth Bringing the Outside In with daily three hour sunrise and sunset safaris in wildlife preserves across Southern Africa from the red dunes of the Kalahari Desert to the green plains of the Masai Mara in Kenya, I'd been able to enjoy my first virtual live game drive seated in my flat in Cape Town. By engaging and connecting with life in the natural world through daily immersive real time experience and interactive Q&A, children and adults broaden our horizons together and enjoy social interaction whilst practising physical distancing during lockdown.
Founder Graham Wallington calls WildEarth an 'Engine for Empathy.' Taking people into the wild to find the same animals every day gives them a chance to gain insight into each animal's challenges and opportunities. Empathy develops when people begin to see each animal as an individual being, not merely as representative of a species. Virtual tourism provides a way to scale up so people around the world can experience a growing connection with nature without overwhelming it.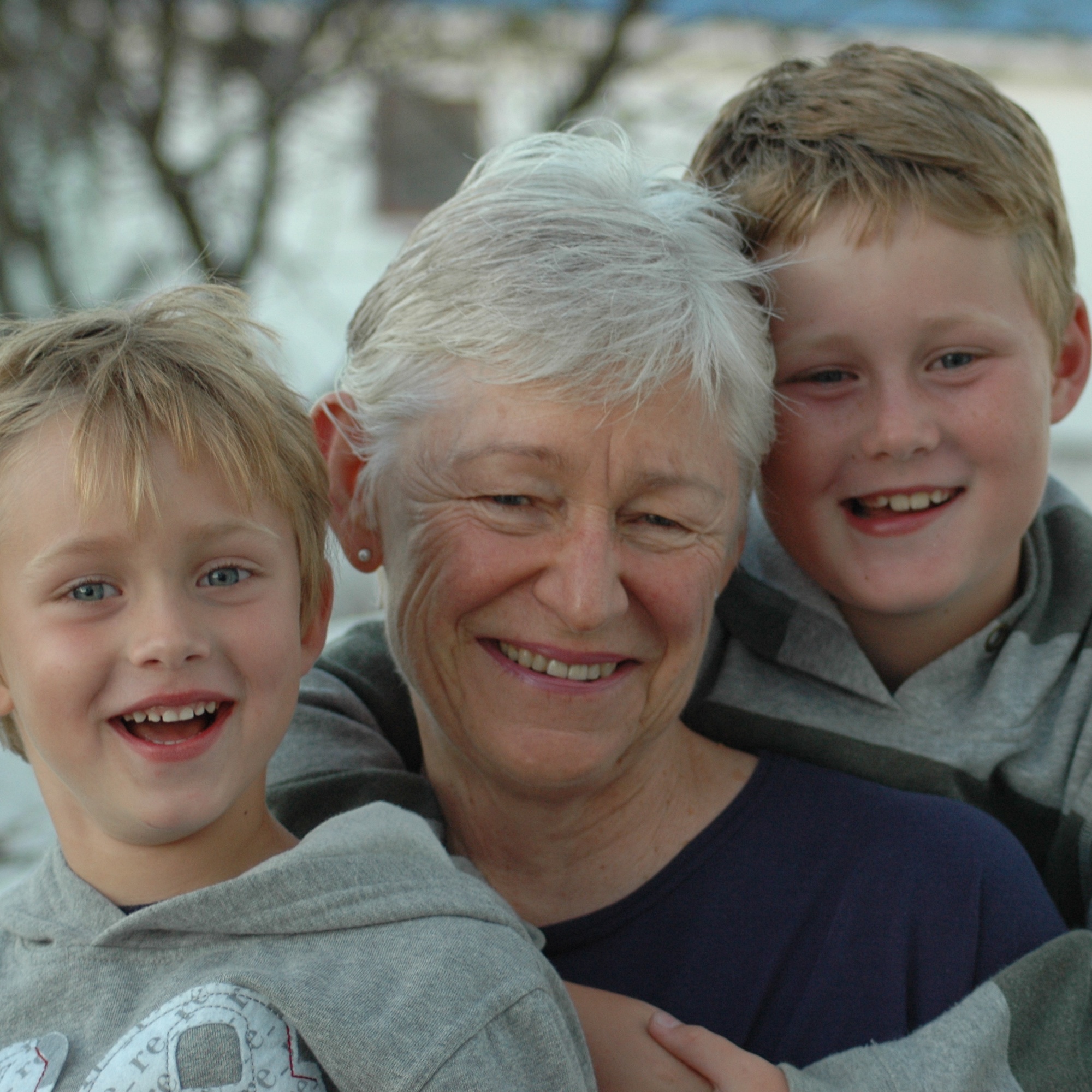 Pamela Kipps Hansford
Physiotherapist
After 25 years of home, school and hospital based general practice on 3 continents Pam opened her neuro practice in Cape Town and worked with people of all ages. Nearby Kirstenbosch Gardens became the 'outdoor arm' of her practice. Here she has enjoyed exploring the benefit of connecting with others adventurously in nature, first as a therapist for 30 years and now for the past 3 years as a quadriplegic with family, friends and therapists. These visits bring excitement, relaxation and joy, as does adaptive surfing. This reflects her belief in the interconnectedness of people and nature and highlights the significance of the part the environment plays in each therapeutic engagement.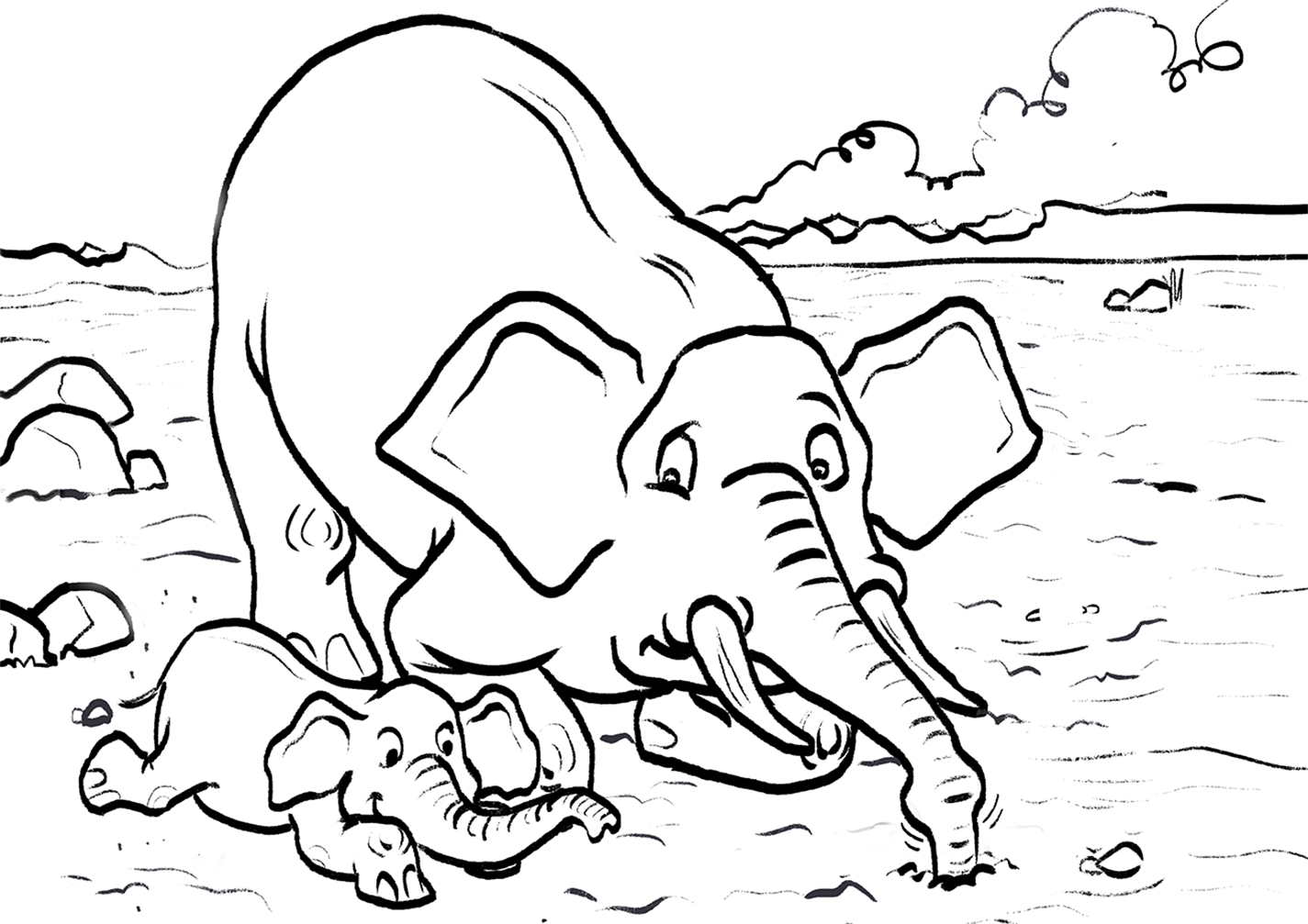 #BringingTheOutsideIn
Since the '70s we've celebrated our birthday weekends in the West Coast National Park on the western side of the Langebaan Lagoon.  We spend much of the day on the water and cook and eat outdoors looking across the marshland and water towards the ridge of purple hills running south along the far shoreline.  At high tide the salt water covers the marshland and sea-birds congregate in large numbers at the water's edge.
I was still 'locked down' in the rehab centre on my 75th birthday in March 2018 ten weeks after my accident, a physiotherapist with quadriplegia in the early stages of recovery. To my surprise and delight, I was able to climb slowly down the stairs (which have no rails) to the house with much assistance in 2019 to celebrate my first birthday there as a wheelchair user.
Sitting on the 'stoep' with our coffee early one morning we watched a flamboyance of pink and white flamingos (unlike the greyish urban visitors glimpsed from Cape Town's Black River Parkway) standing in one place on the sand flats and turning full circle as they stamp-feed methodically to disturb the sediment and squeeze out crustaceans. And remembered finding the patterns created by this manner of feeding, discrete round mounds surrounded by moats and raised 'berms' superimposed on the ripples in the sand formed by the outgoing tide.
Early last year I 'fell off my perch' as I stood up from my bar stool at the counter to reach for my rollator. Instead of focusing on where and how I placed my feet I was talking animatedly over my right shoulder to a carer just back from leave.
My left leg buckled and I crashed down, landing on my left hip and knocking the healthy head off my femur. In the process I won 5.5 weeks of twice daily physiotherapy, together with 10 hours in the pool. All of these therapists have extraordinary collaborative skills and I was able to improve my walking and swimming dramatically with their help but I was still recovering from the hip replacement by mid-March and not yet able to climb down the stairs.
To cope with the disappointment of missing my 2020 birthday weekend treat and remain in contact with my family, I asked them to send photographs. I was thrilled to receive birthday wishes with pictures of bontebok welcoming them in the glow of the late evening light, a brilliant sunset and a lone eland visiting in the early morning mist. These pictures of changing light in the natural world and familiar scenes evoked delightful memories, lifted my spirits and created happiness, thus strengthening our bonds with and in nature.
Next day my older grandson surprised me with his gentle smile, a bunch of pink proteas and my favourite crunchy dark chocolate on his way to join his family.
I started using #BringingtheOutsideIn on social media to celebrate any contact which created 'a window on the world'. These gifts brought me colour, light, life and surprising opportunities for learning, music and fun, enabling me to reach out way beyond the boundaries of the shoebox flat I now call home.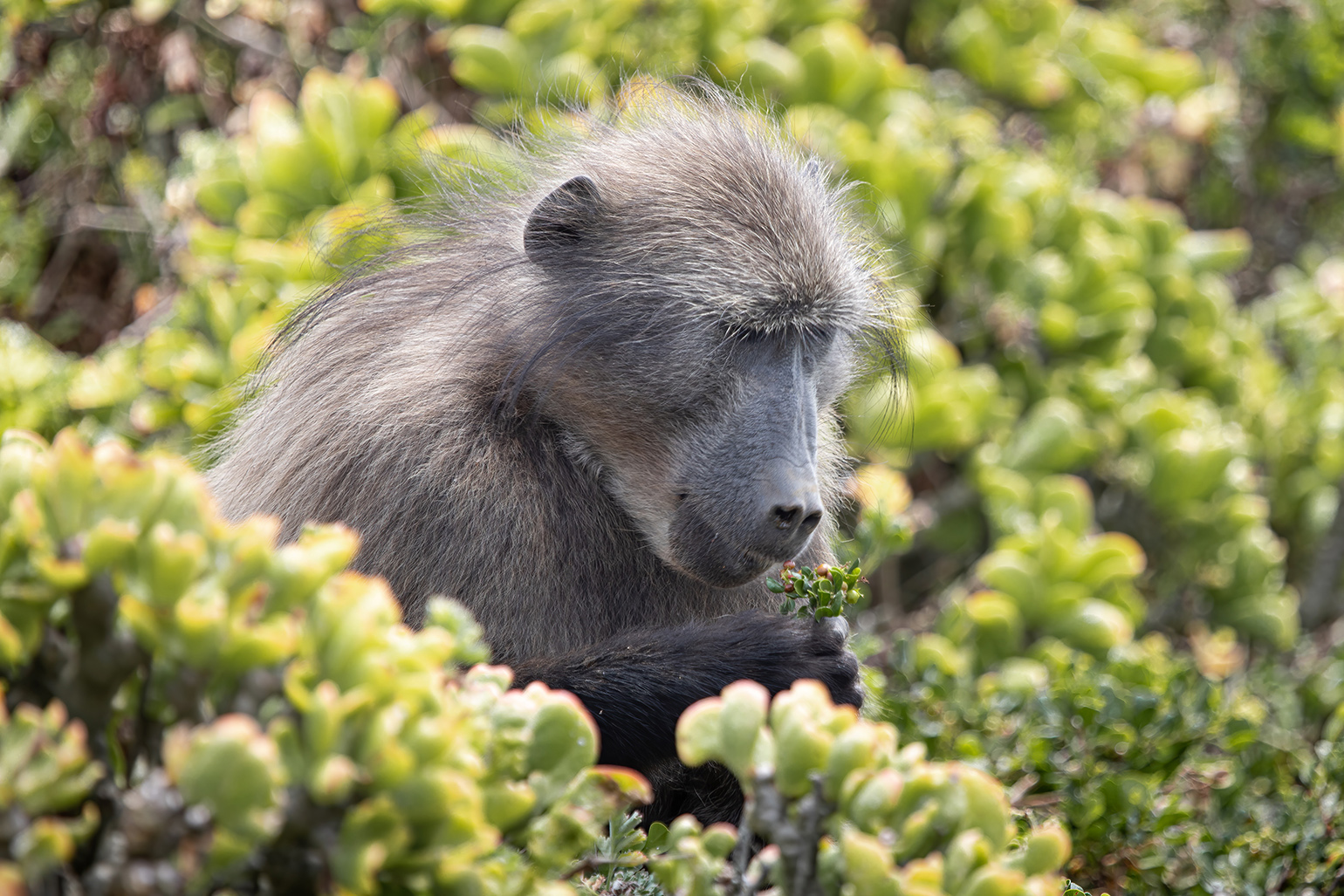 The next day Filip responded to my Tweets by inviting me to write a blog for the Environmental Physiotherapy Association on what nature means to me, how this deep connection developed and its relevance to my health and wellbeing throughout my life.
Challenges of COVID confronting us during the global lockdown include isolation from each other, massive nature deprivation and restriction of movement in the wider environment. At the same time, the benefit of switching humankind's assault on the natural world off was confirmed, clarifying the need for designing a new and brighter future for all life and igniting an outpouring of generosity and creativity.
Who wants to go back to an 'old normal' that wasn't working anyway? Why would anyone want to 'aspire' to mere 'normality' when there's an opportunity to build a better future together by redressing social inequities and our destructive impact on nature? Thinking about the normal bell curve brings an image of a fly trapped in isolation under the dome of one of the heavy glass bell jars of my school science lab in the 50s to mind. Doesn't escaping entrapment seem like a more exciting option?
In their 2019 Editorial, Filip Maric and Dave Nicholls envision environmentally responsible physiotherapy as an 'open landscape' and call for regenerative change by inviting us to build an image of our collective vision on this virtual canvas. Shifting focus from the problem of 'what's happening' to the goal of 'what we want to see happening' (2) is enabling us to create and develop this new organic landscape together through the flourishing global responses on Moving Earth: The EPA Blog.
Exploring what 'physiotherapy can offer a 'burgeoning environmental consciousness' (3) is the starting point for working together to restore art, nature and humanity to the practice of medicine in general and physiotherapy in particular. When we respect all life and 'pay attention to how we do what we do,' we can learn to tread more lightly on this earth and to deal constructively with the environmental, health and humanitarian challenges facing us. I am honoured to engage in this discussion in celebration of our common humanity, our reciprocal relationship with the natural world and the power of collaborative engagement.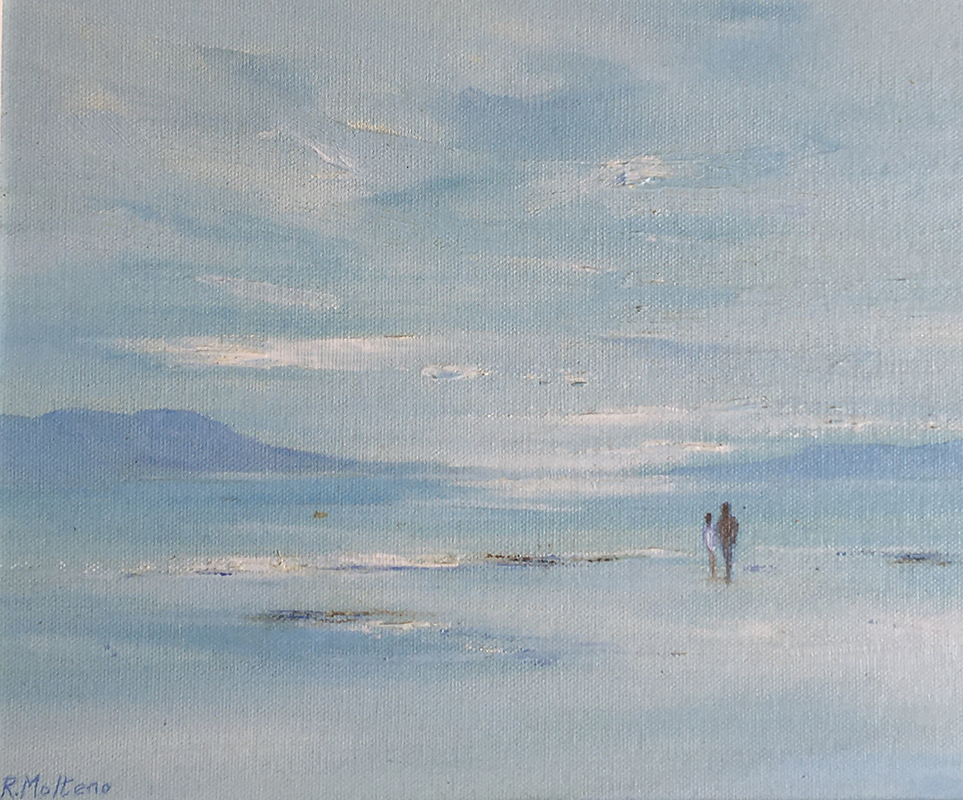 Growing up in nature
My brother and I played in the garden with our neighbourhood friends in all weathers after school. We camped under an old red and white striped veranda awning sheltered by a tall plane tree, cooked apples over the fire, pushed cars around in the dirt and created mud wallows in the rich black soil of the vegetable bed after the root vegetables had been harvested. Venturing out of our immediate environment we crossed the road onto Rondebosch Common with a rusty old wheelbarrow loaded with branches to fight fires in summertime and buckets of water in winter to catch tadpoles before the puddles on the sandy paths dried up.
Richard Louv, American non-fiction author of The Last Child in Woods introduced the term 'Nature Deficit Disorder' in 2005 as a metaphor to describe the impact on human development and the societal implications of 'the growing alienation from nature'.
Louv celebrates the cornfield and woods at the bottom of his garden that he explored as a child as "the place in my heart that I go to". Mine is that garden, particularly that plane tree at the centre of our world. From its branches panoramic views of the ocean to the north and the south and mountains to the east and the west magnetised our attention and drew us from our home base to distant happy places of play and adventure.
Table Bay to the north holds Cape Town's harbour, some 10km away. In the late 40s my dad would take us for rides on the penny-ferry, munching crayfish legs from small brown paper bags. The standing oarsman rowed us past bright coloured fishing boats and the Union Castle Line mail boats, which took 14 days to reach the UK and always celebrated 'crossing the line' in grand style.
My mom would head South with a carload of cousins, travelling 20km to the False Bay beaches to swim, to surf using the small wooden boards with curved noses that preceded body boards and to investigate the rock pool treasures. Stopping at Kleyweg's Windmill on the way home for delicious homemade Dutch ice cream was just as important as the swim. We looked west across the wide open Rondebosch Common directly towards Devil's Peak and Table Mountain.
My dad's brother, Uncle Billy, led our weekend hikes through the forests and mountain fynbos from Kirstenbosch National Botanical Gardens with me plodding along at the back of the pack. He taught us how to get up when we fell down, and to stop frequently to enjoy the views and examine the flowers and the insects and birds they attract in the world's smallest but richest floral kingdom, the Cape Floristic Region, a UNESCO World Heritage Site.
Greater Cape Town sits on the Cape Peninsula and the sandy isthmus of the Cape Flats which connects it to the south western corner of the African continent. Looking over the isthmus towards the east we saw the mountains on the mainland, our gateway to the north for winter holidays with my mom's family on the arid plains of the Great Karoo. Here we explored the scrubland and 'koppies' in search of Boer war relics, such as small medicine bottles, Marmite jars, brass buckles and cartridge 'doppies', all well preserved in that hot dry climate.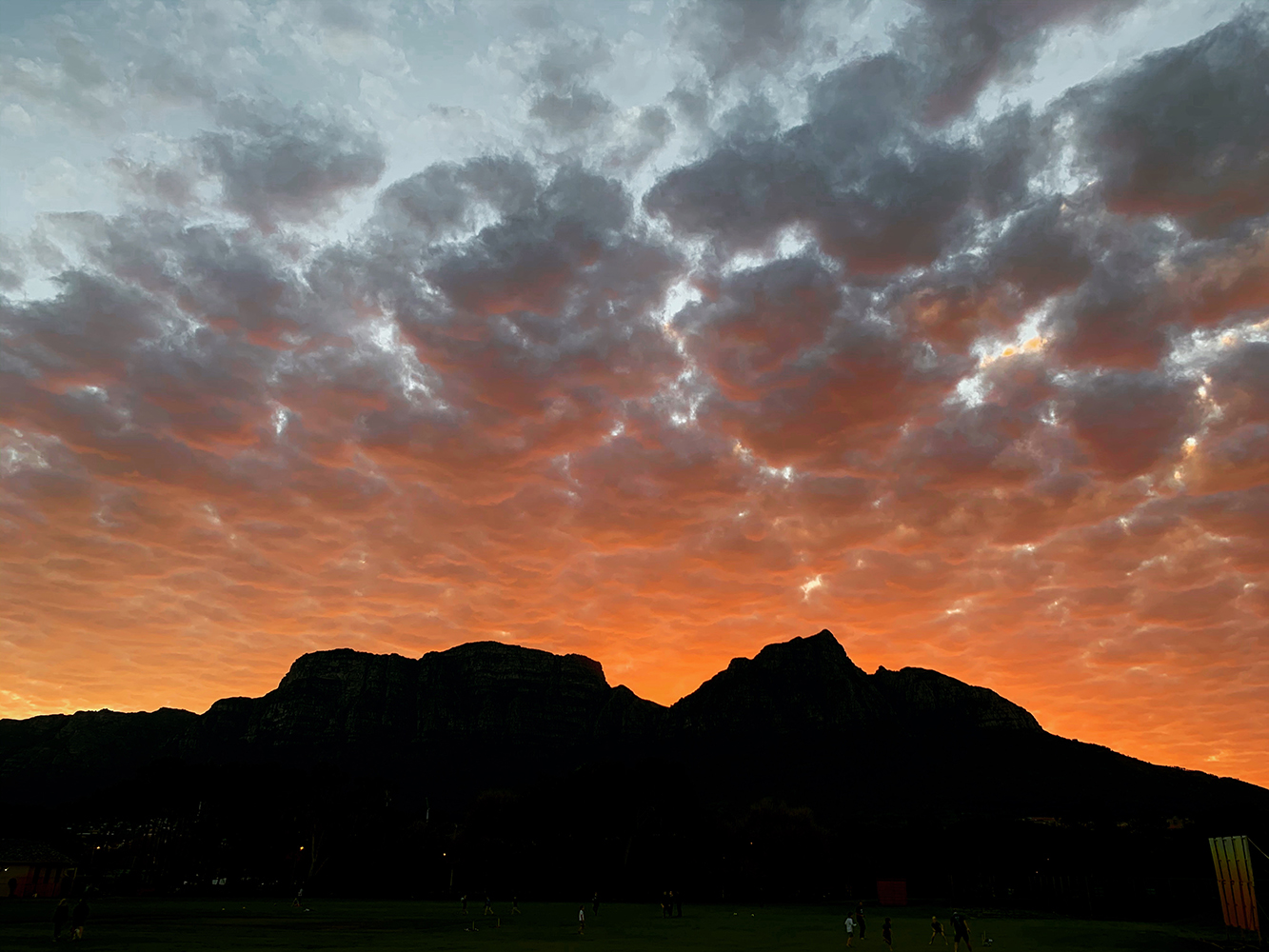 Nature's way
Having the time and place to grow up grounded and to learn through play and exploration outdoors with other children, together with adults offering support and widening our environmental experience, helped mould and shape my nature, the choices I made and the paths I followed. I became a passionate goal directed physiotherapist working collaboratively with people of all ages to enable them to deal competently and confidently with their daily lives. Our starting point was sharing strengths and ideas and seeking to understand the unique internal environment of every person, the context of each one's lives in their immediate external environment (of people, space and place) and the path that had brought them to us.
They learnt to:
Take the lead, starting with the narrative of their diverse strengths
Set meaningful goals and engage purposefully in collaborative problem solving
Enhance performance skills through experiential learning and reflection
Express themselves at the level of their potential in action and interaction
Build confidence through experience of success and realise dreams with help
See challenges as opportunities, derive strength from adversity, inspire others
We worked together in meaningful functional activities to effect physical change in 'form-function' in 'time-space' (5) in order to produce physiological changes beneficial to health and to contribute to psychological development of well-being and resilience. As people built on their strengths and dealt creatively with their challenges at home, school and work and in their leisure, play and sporting environments they also found ways to make the necessary environmental adaptations to support their efforts. 
At this stage I enjoy 'basking in reflected glory' as I continue to follow the stories of those who I've worked with since I established my private practice 35 years ago. For example, my artist friend Tyler, now in his twenties, was a year old when a mutual friend introduced us to each other after his family returned from Australia. Tyler and his family all love the outdoors (especially the ocean), enjoy outdoor sports and share a sense of humour and a 'can do' approach to life. As journalists and artists they have all developed strong creative, expressive and interactive skills which are evident within their extended family, the wider community, their work commitments and in support of conservation.
Tyler struggled tremendously at school because a cerebrovascular accident before birth caused a right hemiplegia which naturally interfered with his performance skills in action, speech and particularly on paper so he was not able to express himself at the level of his potential in any way.
By the time we met Tyler had already practiced meeting challenges head on with his family guiding and mentoring him. The first time he wanted to draw a picture he knelt in front of a wooden toy box so I could help him optimise his alignment, balance and control to steady his hips and body and free up his drawing arm. He was delighted to discover that a large piece of paper can be stabilized with small blobs of Prestik in each corner to steady it and that fat crayons don't break and immediately produced a sheet of round circles each with two legs unmistakably moving across the page from left to right and named his picture 'Dancing Men'.
Soon after this he started to draw cartoons (adults don't interfere and tell you how to draw cartoons 'right') and decided he wanted to be an animation artist. This dream was realised at Triggerfish Animation Studios three years after he finished school and he passed with flying colours. Last year he was delighted to be offered a full time job as an artist during the Covid-19 pandemic at the firm where he was serving his internship online.
The primary focus of his school-leaving art project was his painting of a mythical seabird. With courage he slashed the canvas and displayed the bird's stomach contents using plastic waste collected from Muizenberg beach to explore the concept of 'Fragility'.
He also produced the story of his life as a cartoon book called 'Better than Fine.' This was the stock answer he used (delivered with eye contact and a glowing smile) to the question 'how are you?' With this reply he charmed the questioner and discouraged further questions because he had a complex word finding problem and processed speech slowly as a young child. He copied a photograph of himself running full tilt towards a photographer accurately for the front cover illustration and inverted it mentally to imagine himself running for joy for the back cover.
He enjoyed drama, soccer and cross country running at school and applied himself with great determination to his family's sport surfing as a knee-boarder, integrating his interests by using surfing as a metaphor for animated storytelling in 'Better than Fine'. He became a competitive adaptive Surfer and represented South Africa as part of the national team, eventually assuming the role of cheerleader on the beach and becoming the spirit of the team that won the Team Spirit award.
Tyler's unique story, (like those of many others who have also exceeded expectations), presents a spectacular illustration of the way that nature connectedness serves to support the development and enhancement of characteristics such as compassion, care for others and for nature and creativity which enhance health and well-being and can drive the conservation ethic in future generations.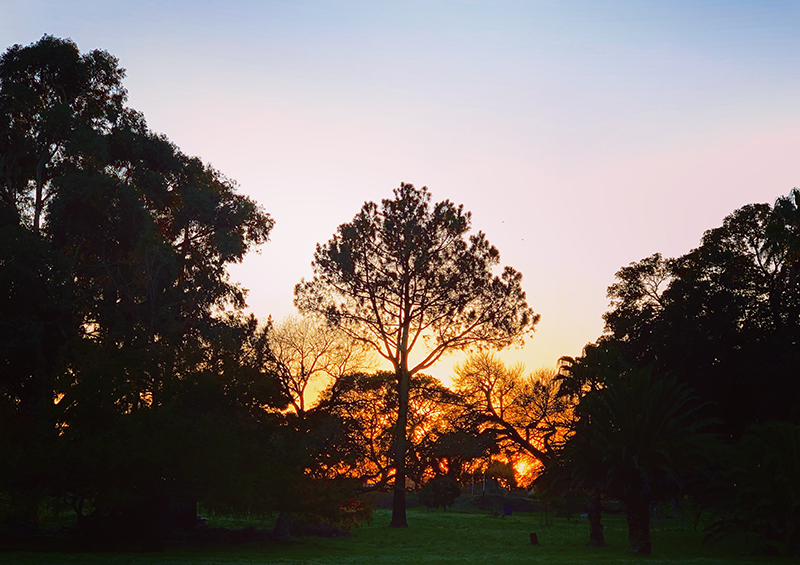 A new day dawns
The body of research developed over the past 60 years on the importance of fostering a reciprocal relationship between nature and humanity (to enhance health and well-being on personal, professional and interspecies levels now and in the future) carries the same message as the wisdom of our common ancestors being delivered around the world today.
In contrast to Western ethics, the cultures of indigenous people (6) around the world point the way to 'Restoring Harmony' through relational ethics and nature as expressed so well by Oka Sanerivi in his EPA blog post. "Pacific identity, as described below from the Samoan perspective, is innately bound to the natural environment ….. The Samoan self is a relational self that exists within connections to others, family, village and nation. Foundational to this sense of self is the awareness of our kinship relationship with the natural world and that the land not only sustains us but is part of us."(7)
Similarly EPA student representatives, Thies Bundtzen and Issie Long, suggest that Ubuntu, a system of relational ethics influencing sub Saharan Africa which promotes unity of all life, offers a useful alternative to the Western ethical system for evaluating global bioethical issues.(8)
"People are not individuals, living in a state of independence, but part of a community, living in a relational moral system of relationships and interdependence" (9). Each individual is a link in the chain between our ancestors of the past and our descendants in the future.
I would like to suggest that this integrated intergenerational approach promoting community interests through building quality relationships could form the basis for transformational change in healthcare. I look forward to exploring this concept further from the dual perspective of both therapist and 'patient' with my story of rethinking rehabilitation adventurously in a collaborative context.
References
(1) Capaldi, C. A., R. L. Dopko and J. M. Zelenski (2014). "The relationship between nature connectedness and happiness: a meta-analysis." Frontiers in Psychology 5. doi:10.3389/fpsyg.2014.00976
(2) Jules M Rothstein, John L Echternach, Daniel L Riddle, The Hypothesis-Oriented Algorithm for Clinicians II (HOAC II): A Guide for Patient Management, Physical Therapy, Volume 83, Issue 5, 1 May 2003, Pages 455–470, https://doi.org/10.1093/ptj/83.5.455
(3) Filip Maric & Dave Nicholls (2019) A call for a new environmental physiotherapy – An editorial,Physiotherapy Theory and Practice, 35:10, 905-907, DOI: 10.1080/09593985.2019.1632006
(4) Nooshin Razani, Kelley Meade, Christine Schudel, Carol Johnson, & Dayna Long. (2015). Healing through Nature: A Park-Based Health Intervention for Young People in Oakland, California. Children, Youth and Environments, 25(1), 147-159. doi:10.7721/chilyoutenvi.25.1.0147
(5) JC Smuts Holism and Evolution 1926 Retrieved from https://ia800202.us.archive.org/31/items/holismevolution00smut/holismevolution00smut.pdf)
(6) Ratima, M., Martin, D., Castleden, H., & Delormier, T. (2019). Indigenous voices and knowledge systems – promoting planetary health, health equity, and sustainable development now and for future generations. Global Health Promotion, 26(3_suppl), 3–5. https://doi.org/10.1177/1757975919838487
(7) Oka Sanerivi 2020 Restoring harmony – How pacific indigenous knowledge can help physiotherapists navigate environmental responsibility
(8) Thies Bundtzen & Issie Long 2020 A voice for our education – Student's perspectives on the EPT Agenda 2023
(9) Ewuoso, C., & Hall, S. (2019). Core aspects of ubuntu: A systematic review. South African Journal Of Bioethics And Law, 12(2), 93-103. doi:10.7196/SAJBL.2019.v12i2.00679
Image credits
Header: Charles Mercer – Leaves
1 Tyler Pike – Elephant calf learning to drink from below the surface
2 Charles Mercer – Reframing the baboon, respecting the individual
3 Rosalind Molteno – Langebaan Lagoon
4 Jenni Bessesen – Table Mountain and Devil's Peak
5 Jenni Bessesen – A new day dawns: nature is part of us and we belong in nature