How many of your patients arrived to their physio appointments last week by car? For me, it was 100% of those not opting for telehealth. An empty bike rack sat outside the clinic and nobody approached from the bus stop across the street. Granted, it is winter in Wisconsin, and a pandemic, but the car is king in all four seasons for the majority of patients I see. As physiotherapists, we grapple with physical inactivity being a leading, and growing, cause of disability on a global scale (1). As environmentally conscious physiotherapists, we also grapple with how our profession might support efforts to cool a rapidly warming planet. The climate crisis continues to gather more attention with growing evidence to suggest its effect on human physical and mental health is damaging (2). Embracing the idea of active transportation–cycling, walking and recently, scootering–we may be able to help address these issues.
Physically active transportation
Increasing physical activity to moderate levels to improve health of sedentary individuals should be a cornerstone of physiotherapy. It is well documented that improved physical activity levels can lead to reduced pain sensitivity, improved mood and a reduction in risk factors associated with developing diseases such as cardiovascular disease.
In addition to increased physical activity, active transportation results in environmental benefits, too. One recent study modelled how switching to active transportation benefited people's health, reduced healthcare costs and lowered emissions (3). Even in a scenario where only 25% of people trade their car journeys of 5 km or less for cycling/walking, we would see less emissions, savings in healthcare costs and substantially improved overall health.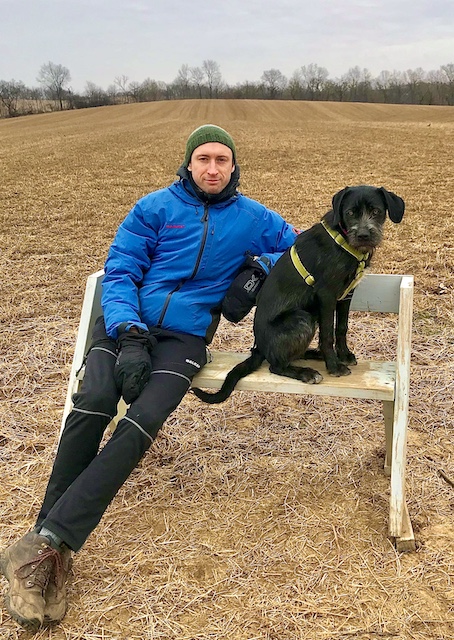 Adam Toner
MSc (QMU University, Edinburgh)
Adam is a physiotherapist from Ireland with a particular interest in orthopedic outpatients. He has worked across all fields of physiotherapy in the United Kingdom, Republic of Ireland and the United States. Adam enjoys biking to work, running, football and hiking with the dog.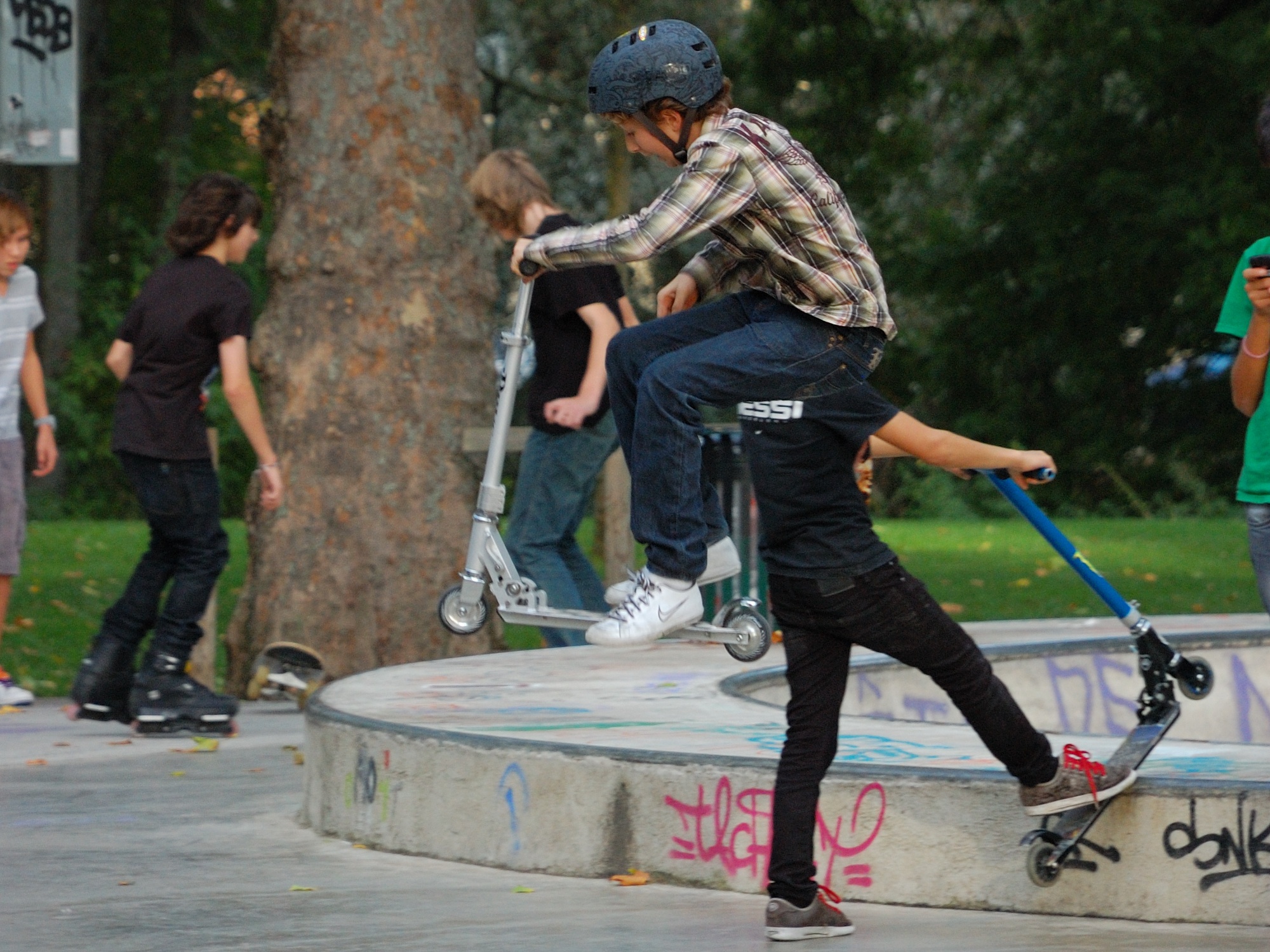 Active modes of transport are becoming more important as cities grow and battle to reduce their congestion (3,4). Dutch cities in particular are grabbing more attention in the media as they continue to promote active transport in their cities and consciously interface active transportation with public transportation. Utrecht's train station increased the number of bike parking spaces from 7500 to 12500, with further plans to expand (5). This encourages the use of active transport and public transport ahead of private transportation (cars).
Replacing passive and private transport with active transport will effect a reduction in greenhouse gas emissions from non-renewable sources, air pollution and noise, which may lead to population health benefits and environmental benefits (6). When active transport involves exposure to green (e.g parks) or blue space (e.g. water bodies) there may be a range of individual, population and environmental health benefits, additional to those generally associated with physical activity (see an earlier blogpost here).
Safety in numbers
As physiotherapists, we place high value on patient safety and welfare. Infrastructure for active transport tends to be a big barrier to safety. People are less likely to engage with active transport if they feel unsafe on the roads or unsafe in the neighborhood where they live. Road injuries are a major cause of disability and death globally, measured as disability-adjusted-life years (DALYs) (1). Countries such as the Netherlands reported far less road injuries (306.9 per 100,000 DALYs) compared to the United States (763.1 per 100,000 DALYs) thanks to their embrace of active transport (1). The U.S., on the contrary, is a country that embraces the car as a primary means of transport and has some way to go to create infrastructure for cyclists and pedestrians before it reaches success akin to that of the Netherlands (7).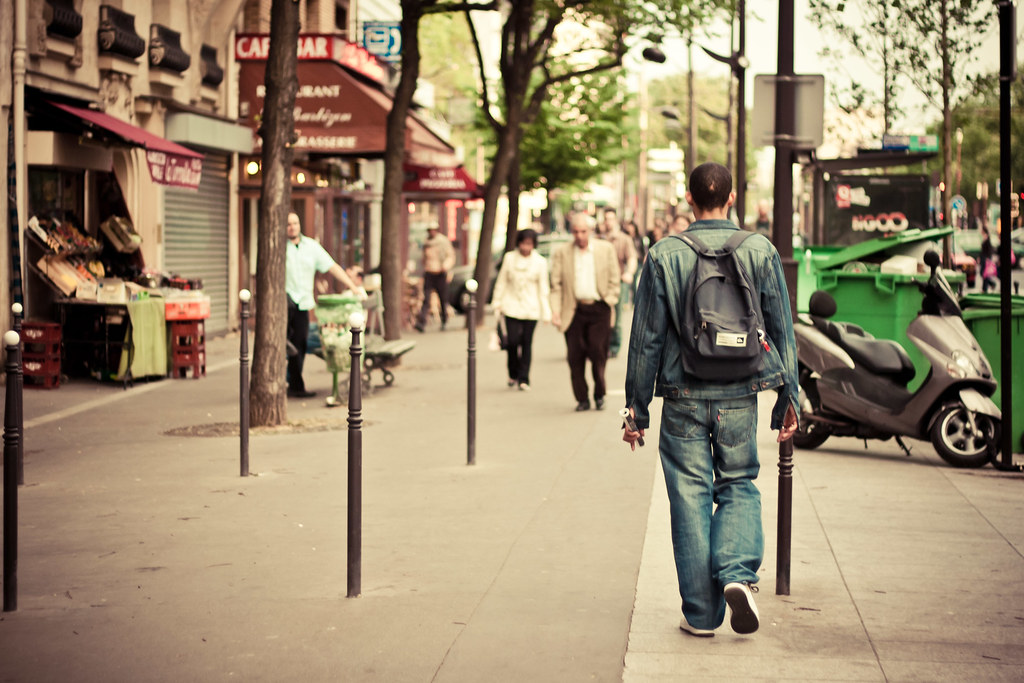 Implications for physiotherapists
Local, national, and international physiotherapy organizations should work collectively to produce well-resourced information to demonstrate to politicians, city planners, and other relevant stakeholders the physical, economic and environmental benefits of safe infrastructure for active transport. This could include advocating for traffic calming actions (reduced speed limits, car-free zones, closing of designated thoroughfares to trucks and private cars) to allow cyclists to utilize the roads in safer environments.
Clinicians wishing to support just and sustainable transitions through active transportation can facilitate active transport through reducing health-related barriers. This would contribute to improving health, reducing the prevalence of persistent health conditions and healthcare costs, and reduce environmental degradation. Knowing the positive impacts on health, recommending active transport to engage in and increase physical activity presents an opportunity for physiotherapists to contribute to planetary health.
For those readers wishing to learn more, we recently published a review which can be accessed here: 
Toner, A., Lewis, J.S., Stanhope, J., Maric, F. (2021). Prescribing active transport as a planetary health intervention – benefits, challenges and recommendations. Physical Therapy Reviews. doi:10.1080/10833196.2021.1876598 
References
1) Institute for Health Metrics and Evaluation (IHME). GBD Compare Data Visualization. Seattle, WA: IHME, University of Washington (2018). Available from http://vizhub.healthdata.org/gbd-compare. (Accessed 10/9/2019).
2) Obradovich, N., Migliorini, R., Paulus, M. P., & Rahwan, I. (2018). Empirical evidence of mental health risks posed by climate change. Proceedings of the National Academy of Sciences of the United States of America, 115(43), 10953–10958. doi:10.1073/pnas.1801528115
3) Mizdrak A, Blakely T, Cleghorn CL, Cobiac LJ (2019). Potential of active transport to improve health, reduce healthcare costs, and reduce greenhouse gas emissions: A modelling study. PLoS ONE 14(7): e0219316. https://doi.org/ 10.1371/journal.pone.0219316
4) Jarrett J, Woodcock J, Griffiths UK, Chalabi Z, Edwards P, Roberts I, et al (2012). Effect of increasing active travel in urban England and Wales on costs to the National Health Service. The Lancet. 379(9832), P2198-2205.
5) Senay Boztas (2019 August 19th). Dutch take cycling to a new level, with world's biggest multistorey bike park. The Guardian. Retrieved from https://www.theguardian.com/cities/2019/aug/19/dutch-take-cycling-to-a-new-level-with-worlds-biggest-bike-park
6) Woodcock J, Abbas A, Ullrich A, Tainio M, Lovelace R, Sá TH, et al. Development of the Impacts of Cycling Tool (ICT): A modelling study and web tool for evaluating health and environmental impacts of cycling uptake. PLoS Medicine. 2018;15(7):e1002622. doi: 10.1371/journal.pmed.1002622.
7) Cushing M, Hooshmand J, Pomares B, Hotz G. (2016). Vision Zero in the United States Versus Sweden: Infrastructure Improvement for Cycling Safety. American Journal of Public Health. 106(12):2178-2180.