The Environmental Physiotherapy Association and Health Care Without Harm Europe are excited to announce a new strategic partnership to advance the sustainable healthcare movement.
Health Care Without Harm (HCWH) Europe exists to create a sustainable healthcare sector. Working across three programme areas – Climate-smart Healthcare, Circular Healthcare, and Safer Pharma, their mission is to transform the European healthcare sector so that it reduces its environmental footprint, becomes a community anchor for sustainability, and a leader in the global movement for environmental health and justice.
Working together, we will exchange resources and knowledge, and provide a platform for networks, initiatives, and stronger collaboration for environmentally sustainable physiotherapy. Engaging with a wider variety of specialist healthcare professionals through this partnership, will be a catalyst for action on sustainable healthcare in Europe.
"Our new partnership with the EPA will help to accelerate the sustainable healthcare movement. By joining together we can create more opportunities for healthcare professionals to take action on climate."
HCWH Europe is a network of thousands of hospitals, healthcare leaders and healthcare professionals, with members across Europe and partners across the globe. The organisation recognises that healthcare professionals have a key role to play in fostering wide-scale behaviour change and leading the transition to a more sustainable healthcare system globally.
As trusted leaders within society, healthcare professionals have a unique opportunity to advance sustainable healthcare and influence public policy to better protect the health of their communities from environmental harm. From individuals championing sustainability in their workplaces to large hospitals pushing for sustainable practices, we stand side-by-side, sharing insights, inspiration and innovation – and transforming how the healthcare systems work. Learn more about how to get involved.
This important partnership between HCWH Europe and the Environmental Physiotherapy Association will help connect health professionals across different disciplines to build a more sustainable health sector.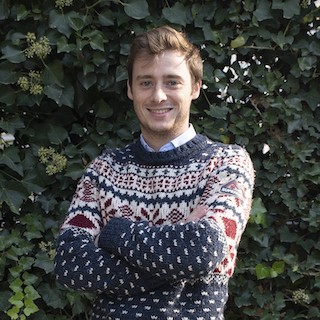 Tibo Uyttersprot (PT, MSc)
Climate Officer (HCWH)
Tibo Uyttersprot is a climate officer at Health Care Without Harm (HCWH) Europe, working on climate-smart healthcare. Previously, he graduated in 2020 with a master's in Rehabilitation Sciences and Physiotherapy at Ghent University. His role at HCWH Europe is to expand the Health Care Climate Challenge and Race to Zero and support the Nurses Climate Challenge and Cool Food Pledge.