If you are a clinic based, community based or outpatient-based physiotherapist then one of the most important actions you can make is to be an incredible physiotherapist! What I mean by this is that the better job you can do at rehabilitating someone from physical injury or dysfunction, and impart relevant, evidence-based, healthy lifestyle education to them, then they will be less likely to need to attend a primary care institution (hospital) in the future, using less resources and creating less emissions.
From a recent survey I conducted, the most common barrier to health clinic owners (including physiotherapists) not actioning any decarbonisation initiatives in their clinics is not knowing where to make the most efficient changes (Duindam, 2022). While the most important motivators to implementing sustainability initiatives was that decreasing their carbon footprint was ethically or morally the right thing to do and in doing so would help make the community healthier. From this (and other studies of healthcare workers including physiotherapists) it means there is a desire to reduce our professions footprint, just a lack of education, awareness or direction as to how. Below are the most efficient ways you can, as a physiotherapist, help reduce your professions footprint.
Communicate
Communicate with your governing physiotherapy body and ask what they are doing to support your profession to decarbonise. Join relevant physiotherapy sustainability groups for support, answers to questions, and ideas.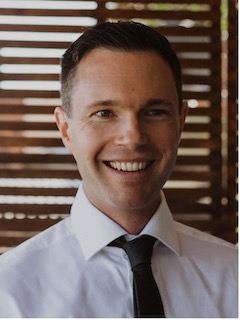 David Duindam (MSc)
Senior Physiotherapist, Brisbane, Australia
Originally from New Zealand, David is a musculoskeletal, clinic-based physiotherapist that has been studying climate change and sustainability for more than 9 years. He has completed a Masters in Climate Policy and Sustainability with a thesis focusing on decarbonising healthcare clinics. He has a passion for advancing sustainable healthcare.
Use less energy
Decreasing electricity use can be achieved by procedural changes, such as turning off computer monitors overnight, turning off lights and machines when not needed, using low-power lighting and agreeing to run air-conditioning/heating at evidence-based, comfortable temperatures – this varies upon climate but on average for every 1°C of extra heating or cooling, 10% more energy is used (Australian Government Department of Industry, 2021; My Green Doctor, 2021). Further efficiency improvements can come in the form of purchasing more energy and water-efficient appliances (My Green Doctor 2021; Rehr & Perkowitz, 2019). If your circumstances allow, switch your electricity provider to one committed to decarbonisation that offers certified carbon offsetting and owns or invests in renewable energy generation.
Transport uses energy too. Promote the benefits of using active transport, public transport and car-pooling/community cars to your staff/patients and use these means yourself. Conducting telehealth appointments means the patient and possibly the health professional do not need to travel physically to the clinic. Utilising telehealth where appropriate can add up to significant energy emissions reductions (Wang et al., 2021).
Change the supplies you use
Around 70% of the global health systems emissions are from their supply chain (Karliner, Slotterback, Boyd, Ashby, & Steele, 2019). Communicate to supervisors/owners about changing products that you use in your work away from virgin plastic and toward alternative or recycled (and reusable/recyclable) materials. Communicate with suppliers also. Tell suppliers that you want these items compared to others. Make sure they are comparable costs. Express concern if not to pressure suppliers. You could (where appropriate) try and source local products.
Dispose of your work waste diligently
Reducing waste from a healthcare setting has been shown to be one of the more effective measures a facility can action to help decarbonise (Holzmueller, 2021). Minimising waste needs both supply chain transition as well as operational/behaviour change (Skoog & Backman, 2020). The first step in the waste hierarchy is avoiding the item to begin with (Gertsakis & Lewis, 2003). Transitioning to paperless offices is an example of avoiding paper use in the first place (Fathy, Nelson, & Barbieri, 2021). Items that you do use ideally need to be reusable/recyclable as well as their packaging and only single use if alternatives cannot be sourced. Sourcing items made of plastic-alternative materials such as bamboo or others that can be more easily broken down and reused is a good next step (Shafqat et al., 2020). Alternatively, buying items that are made from recycled plastic and that can be recycled themselves reduces overall waste and emissions (Zheng & Suh, 2019). Having policies in place to re-use items where possible is more advantageous than recycling but if this is not possible then recycling is the next best step (Gertsakis & Lewis, 2003).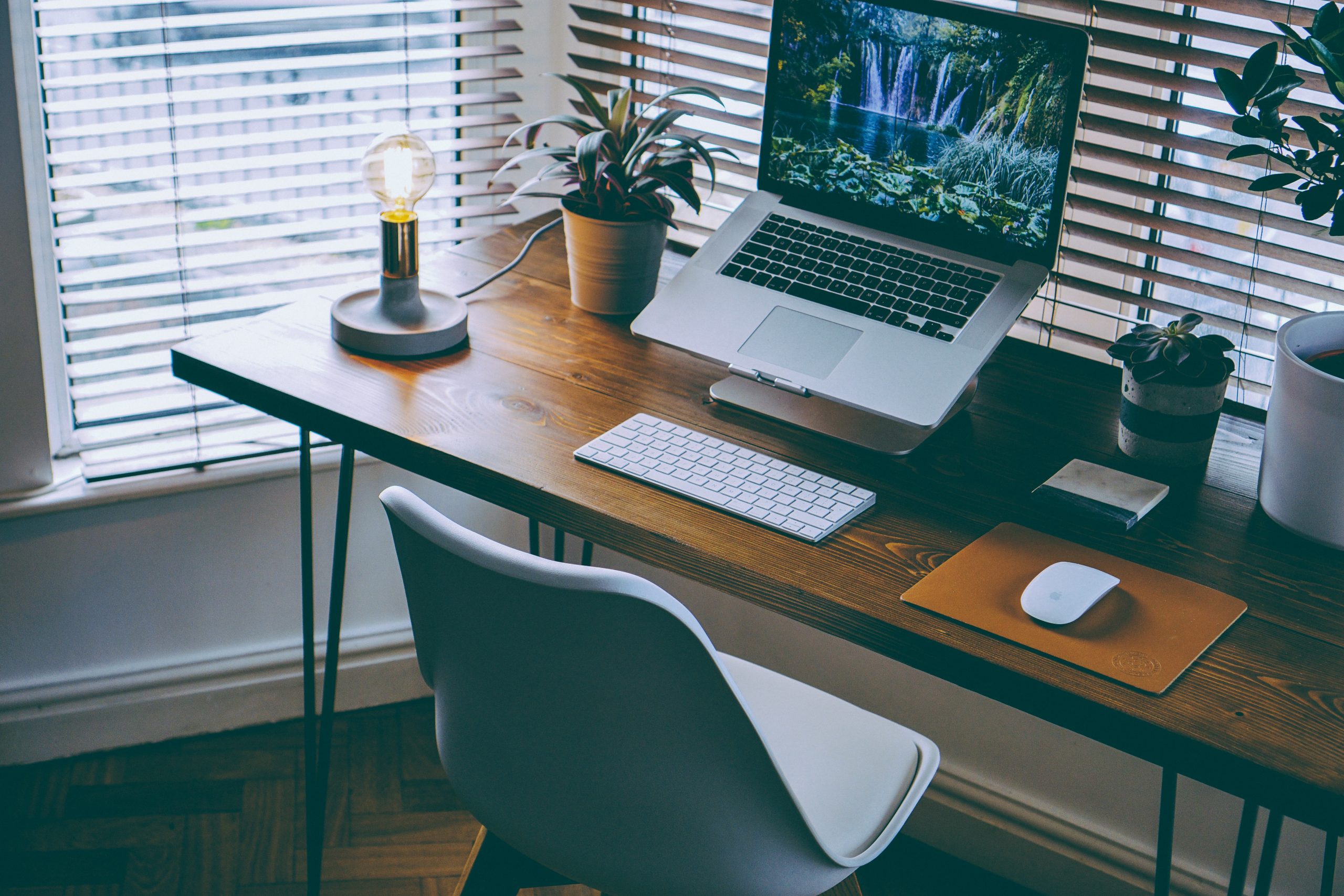 Educate yourself
Especially on the way the environment and the climate crisis affects all our health. And how the healthcare system can change to operate in a way that can improve the community's health even more.

Encourage others
Finally, encourage your colleagues to do all of the above, being mindful to mention the relevant co-benefits of your actions. These include improvements in economic, social, and environmental systems and of course to ultimately improve all our health.
References
Australian Government Department of Industry, S., Energy and Resources. (2021). Household heating and cooling. Retrieved 04/11/21, from https://www.energy.gov.au/households/heating-and-cooling 
Duindam, D. (2022). Transitioning to sustainable healthcare: Decarbonisation challenges and opportunities for Australian health clinics. Awaiting Publication, Curtin University
Fathy, R., Nelson, C. A., & Barbieri, J. S. (2021). Combating climate change in the clinic: Cost-effective strategies to decrease the carbon footprint of outpatient dermatologic practice. International Journal of Women's Dermatology, 7(1), 107.
Gertsakis, J., & Lewis, H. (2003). Sustainability and the waste management hierarchy. Retrieved 30/01/08
Holzmueller, C. G. (2021). How Health Care Organizations Can Reduce Their Carbon Footprint. Quality Management in Healthcare, 30(1), 46-48.
Karliner, J., Slotterback, S., Boyd, R., Ashby, B., & Steele, K. (2019). Health care's climate footprint. Health Care Without Harm and ARUP: Health Care Without Harm and ARUP.
My Green Doctor. (2021). The My Green Doctor. Retrieved 04/11/21, from https://mygreendoctor.org
Rehr, R., & Perkowitz, R. (2019). Moving Forward: A Guide for Health Professionals to Build Momentum on Climate Action. Eco America, Climate for Health.
Shafqat, A., Tahir, A., Mahmood, A., Tabinda, A. B., Yasar, A., & Pugazhendhi, A. (2020). A review on environmental significance carbon foot prints of starch based bio-plastic: A substitute of conventional plastics. Biocatalysis and agricultural biotechnology, 27, 101540.
Skoog, M., & Backman, A. (2020). Replacing waste streams in the healthcare industry by applied technology: Developing technology for a circular economy.
Wang, E. Y., Zafar, J. E., Lawrence, C. M., Gavin, L. F., Mishra, S., Boateng, A., . . . Sherman, J. D. (2021). Environmental emissions reduction of a preoperative evaluation center utilizing telehealth screening and standardized
preoperative testing guidelines. Resources, Conservation and Recycling, 171, 105652.
Zheng, J., & Suh, S. (2019). Strategies to reduce the global carbon footprint of plastics. Nature Climate Change, 9(5), 374-378.
Header photo credit: Rod Long on Unsplash