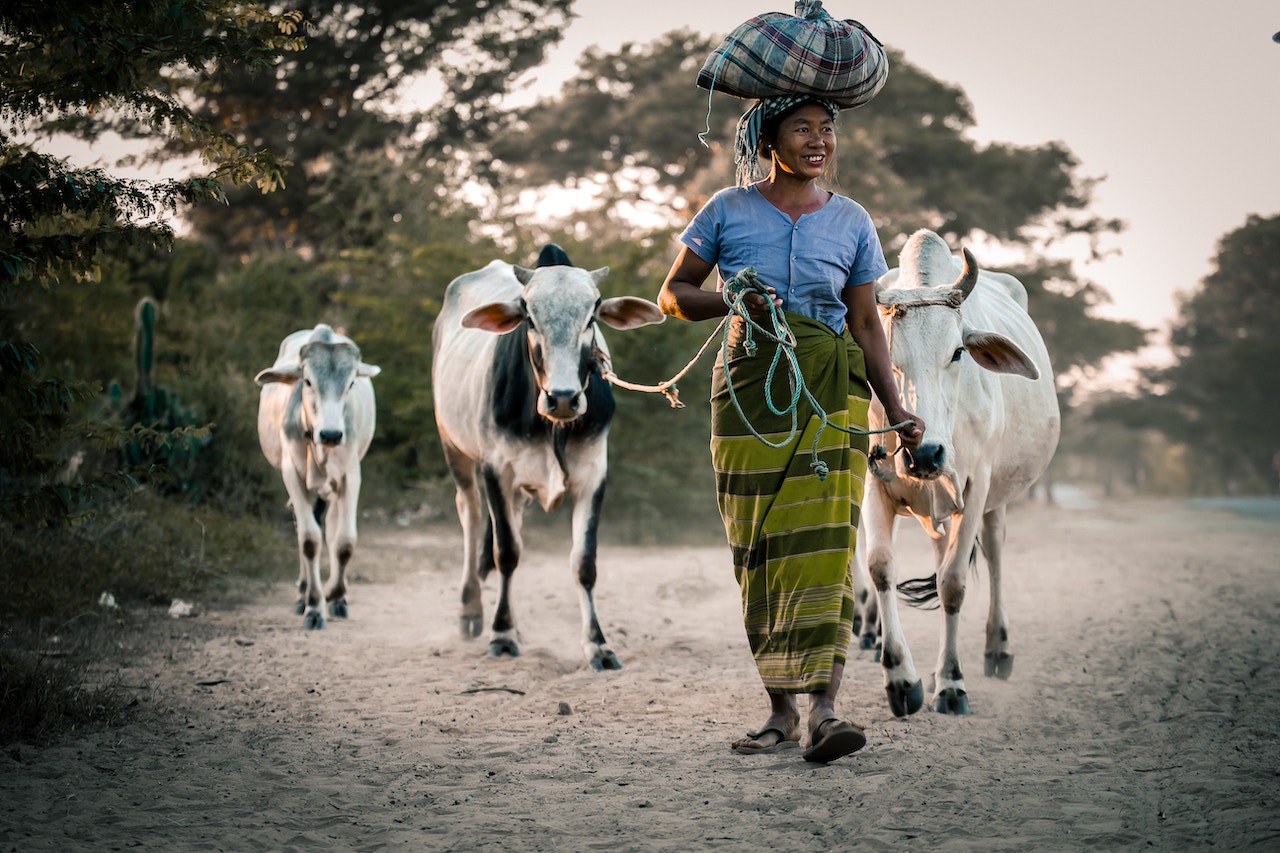 A Combined Pre & Post-Professional Education Session: The Role of Physical Therapy in Addressing Climate Change and Environmental Health
Introduction
In March 2023 we presented a 1-hour webinar to over 100 members of the Northeast District of the Pennsylvania chapter of the American Physical Therapy Association (APTAPA NED) titled 'The Role of Physical Therapy in Addressing Climate Change and Environmental Health'. Members of the APTAPA NED are licensed physical therapists (PTs), physical therapist assistants (PTAs), PTA students, and Doctor of Physical Therapy students. This diverse group included clinicians, educators, managers, and researchers. Attendees were awarded 1 General Continuing Education credit towards their Pennsylvania licensure requirements.
Course objectives
The course objectives were as follows. At the end of the presentation, the attendee will be able to:
Explain the concept of One Health and its relevance to PT
Describe the connection between health care service provision and climate
Discuss the role of environmental stewardship in PT
Identify means of improving sustainability at a PT practice level
Describe the role of sustainability in PT research
Description of the webinar
After speaker introductions, a PowerPoint presentation was made beginning with evidence detailing the contribution healthcare makes to climate change (Eckelman & Sherman, 2016, Thiel & Horwitz, 2019, Adams, 2020, Maric & Nicholls, 2019). This was linked to a discussion of the role of physical therapy within the notion of One Health (Centers for Disease Control & Prevention, 2023). One Health was explained with the understanding that it may have been a new concept for some attendees. The relationship between the environment, human health, and functioning was explored with particular attention to the role of the PT profession (Gildner & Levy, 2021, Mash, 2012, Maric et al., 2022). We touched on emerging published work on the mobilization of physical therapy in environmental stewardship (Palstam et al., 2021, Maric et al., 2022). Ideas for sustainability at the PT practice level and individual level were examined (Cordero et al., 2008, Arslan et al., 2021, Mash, 2012, Maric et al., 2022, Maric & Nicholls, 2019, Woo et al., 2021). An overview of recent international PT efforts via the work of the Environmental Physiotherapy Association in this arena was introduced. Participants were encouraged to reflect on their role as healthcare providers in the stewardship of the environment and to make connections with colleagues who are interested in the field.
Reflections
A question-and-answer session followed the webinar with a robust discussion of issues raised ranging from climate change to environmental justice and their intersection with physical therapy. The diversity of the group afforded the opportunity for a rich conversation from many perspectives. Overall, it was a positive endeavor in that feedback indicated many participants found it thought-provoking and expressed thanks for the presentation of the topic. Many participants also voiced enthusiasm to learn more and interest in connecting with others. It was time-efficient to disseminate knowledge to a large and varied group.
The short time available dictated that many relevant topics, unfortunately, were left out of the dialogue. But hopefully, some interest and inspiration were sparked.
We would love your comments or feedback!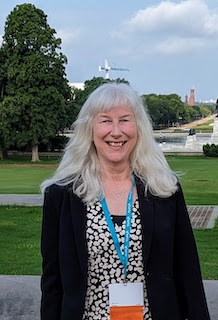 Audrey Jane Campbell (PT, DPT)
Adjunct Faculty Physical Therapy, Misericordia University, USA
Audrey Jane Campbell works is a licensed PT and works as Adjunct faculty at Misericordia University, Pennsylvania. She is interested in population health and physical activity.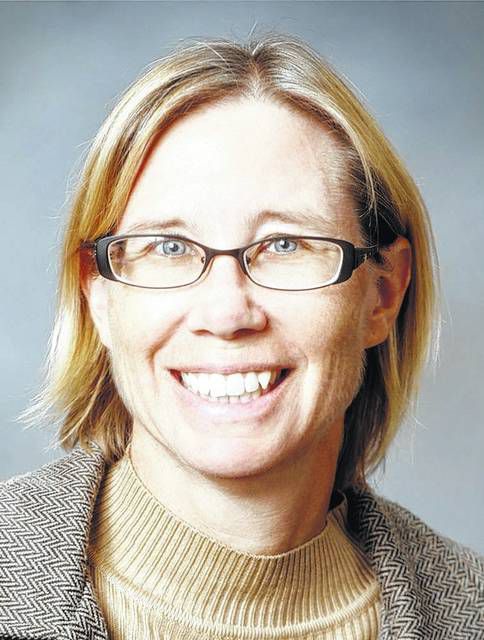 Maureen Pascal (PT, DPT, NCS)
Associate Professor of Physical Therapy at Misericordia University, USA
Maureen earned a BA in the Biological Basis of Behavior from the University of Pennsylvania, an MS in PT from Boston University, and a DPT from Temple University. She is a Board-Certified Specialist in Neurologic Physical Therapy, and has a special interest in how the environment and climate change affect vulnerable and underserved groups. She is the director of Misericordia's Pro Bono Physical Therapy Clinic and regularly travels internationally to collaborate with PTs from low-income countries.
References
Header image by sippakorn yamkasikorn on Unsplash
Adams, K.A. (2020) Climate change: Your money or your life. Journal of Psychohistory. 48(1):2-22. 
Arslan, A., Haapanen, L., Hurmelinna-Laukkanen, P., Tarba, S.Y., Alon, I. (2021) Climate change, consumer lifestyles and legitimation strategies of sustainability-oriented firms. European Management Journal. 39(6):720-730.. doi: 10.1016/j.emj.2021.03.005.
Centers for Disease Control and Prevention. (2023, September 2) One Health Basics https://www.cdc.gov/onehealth/basics/index.html
Cordero, E.C., Todd, A.M., Abellera, D. (2008) Climate change education and the ecological footprint. Bull Am Meteorol Soc. 89(6):865-872. doi: 10.1175/2007BAMS2432.2.
Eckelman, M.J., Sherman, J. (2016) Environmental impacts of the U.S. health care system and effects on public health. PLoS ONE. 11(6):1-14.. doi: 10.1371/journal.pone.0157014.
Gildner, T.E., Levy, S.B. (2021) Intersecting vulnerabilities in human biology: Synergistic interactions between climate change and increasing obesity rates. Am J Hum Biol. 33(2):1-14. doi: 10.1002/ajhb.23460.
Maric, F., Griech, S., Davenport, T. (2022) Advancing Environmental Stewardship in Physical Therapy: Connect, Learn, Act. Cardiopulmonary Physical Therapy Journal
Maric, F., & Nicholls, D. (2019) A call for a new environmental physiotherapy – An editorial, Physiotherapy Theory and Practice, 35:10, 905-907
Mash, B. (2012) Healthy lifestyle interventions and climate change. CME: Continuing Medical Education. 30(3):80-83. 
Palstam, A., Andersson, M., Lange, E., Grenholm, A. (2021). A call to include a perspective of sustainable development in physical therapy research. PTJ: Physical Therapy & Rehabilitation Journal. 101(3):1-4.. doi: 10.1093/ptj/pzaa228.
Thiel, C., Horwitz. L.I. (2019) Improving value in health care through comprehensive supply optimization. JAMA. 322(15):1451-1452.  doi: 10.1001/jama.2019.15478.
Woo. M., MacNaughton, P., Lee, J., Tinianov, B., Satish, U., Boubekri, M.  (2021) Access to Daylight and Views Improves Physical and Emotional Wellbeing of Office Workers: A Crossover Study.  Frontiers in Sustainable Cities. DOI: 10.3389/frsc.2021.690055    
Get in touch
🇺🇸  We would love to hear from you and continue the conversation about our teaching about the importance of movement in the forest. If you have any feedback, questions or ideas that you would like to share with us, please contact Audrey Jane Campbell via email or use the comment form below.