Green space is not as accessible as you think

Since cities started developing in North America, there has been a move to create designated green spaces, both in and outside of urban centers. Although the intention behind these efforts seems pure, the practice of designating these green space is built on colonialism and white supremacy. Whether intentional or not, the principles underpinning the creation of these areas still makes them exclusive and inaccessible to different groups. Studies have shown unequal access to green spaces in urban centers throughout North America, particularly for minorities and individuals with lower socioeconomic status due to lower acreage and lacking development of green spaces in low-income and minority neighbourhoods, unsafe green spaces due to higher crime rates (1).
The history of national and provincial parks is, unfortunately, no better, and includes a deeply violent past against Black and Indigenous peoples. The creation of Banff, Canada's oldest National Park, came with the eviction of all Stoney Indigenous peoples in 1887 (2), while the creation of Riding Mountain National Park drove the forcible displacement of the Keeseekowenin Ojibway Band from their reservation (3). In the United States, the creation of Yellowstone National Park and many others, was enabled through genocide and forced displacement and in both countries, indigenous peoples have lost their rights to hunt, fish, and care for their traditional lands (4). In the words of Marya T. Mtshali, "the great outdoors was made for white people" (5), though we are also beginning to see some long overdue improvements.
Stephanie Molloy (BA Psychology)
MSc (Physiotherapy) student, Justice Centered Rehab
Ms. Stephanie Molloy is a physiotherapy student and co-founder of Justice Centered Rehab, a group dedicated to highlighting and improving injustice and inequity within health rehabilitation. She is passionate about EDI, accessibility, and human and Indigenous rights around the world.
One barrier has just been broken down

Accessing nature in Canada, and principally Parks Canada sites, has just gotten one step easier. As of January 31st 2022, licensed health-care professionals in four Canadian provinces (British Columbia, Manitoba, Saskatchewan and Ontario) can now give prescriptions for a Parks Canada Discovery Pass – called the PaRx. This pass lets one adult in for free to Parks Canada sites for an entire year. The idea of Parks Prescriptions was first developed over a decade ago in the United States, and now can be found worldwide (6A). The PaRx program was started in November 2020 by B.C. Parks Foundation and as it grew successful, Parks Canada took notice and hopped on board. Currently, with Parks Canada, there are over 80 sites across the country where the pass grants free entry.
Is this equitable?

Providing a Parks Canada free entry prescription certainly breaks down the cost barrier to National Parks and increases motivation to get into nature. However, there are more barriers than just cost. In the province of Manitoba in Canada, for example, the closest National Park from downtown Winnipeg (the province's largest city), is a 3 hour drive. There are no buses one can take to get there, so using personal vehicles is the only option. If the $8.50 entry fee is the one thing stopping you from going to a park, what are the odds you are able to rent, or afford a car, insurance, and the gas to get there? 
Equally, not all people have the luxury of time to drive 3 hours each way to spend the day there, as people with low income are more likely to have unpredictable work hours (7), and work multiple jobs (8), leaving little time to spend in nature regardless of motivation. Additionally, and in some relation to the latter, Parks Prescription does not address the problem of unjust distribution and inaccessibility of green spaces in urban centers, which would require systemic changes at city planning and policy levels (9).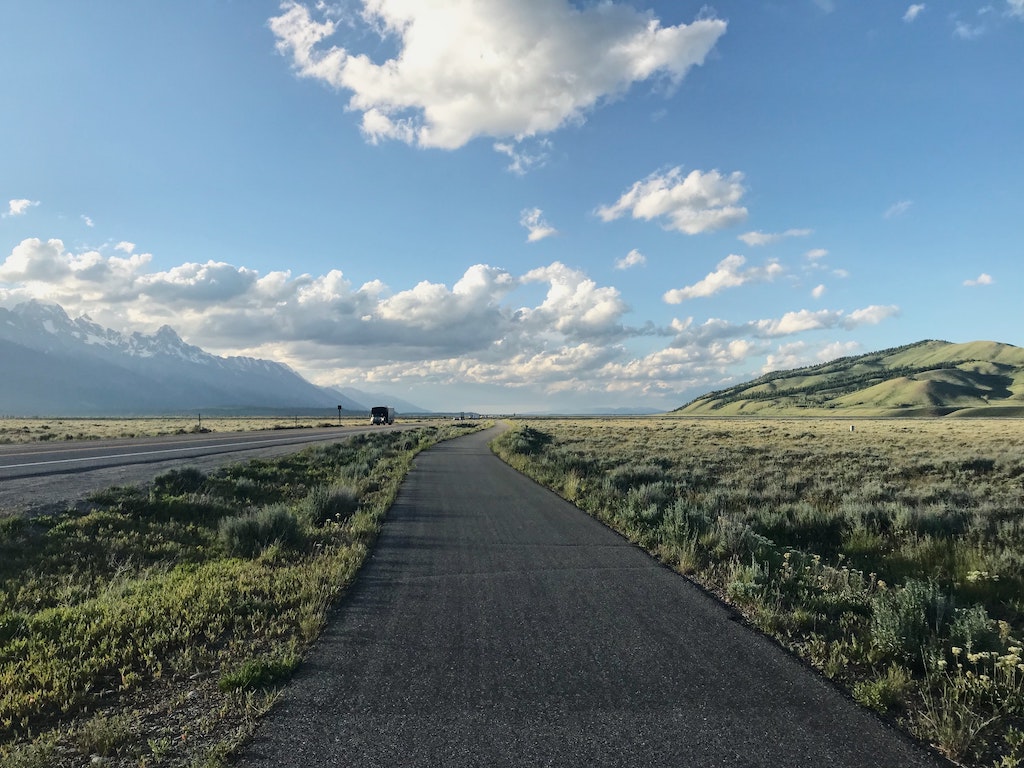 Furthermore, we must ask ourselves in what position are we, as healthcare professionals, actually in to prescribe access to lands that were stolen from Indigenous peoples? Is it equitable at all that Indigenous people have to pay to access their ancestral land? Simply speaking, we cannot be a part of such a system without at the very least acknowledging the role we play in upholding these colonial systems and oppression.
Two Canadian provinces that have started to reconcile and change their policies for Indigenous peoples are Alberta and Manitoba, where Parks Canada has introduced the Open Door Program that allows local Indigenous Métis people to access sites on their land for free (10). In Manitoba, free entry is granted to Lower Fort Garry and Riel House national historic sites for citizens of the Manitoba Métis Federation (11). The problem with these programs remains that they are not for all the Indigenous communities on the land, but only Métis communities – therefore excluding the 63 Indigenous Nations in Manitoba and 48 Indigenous Nations in Alberta.
So why a Parks Prescription?

For some, the entry fee to national parks is a barrier, this prescription removes that. For others, just having free entry is reason enough to go. Plus, prescriptions work. Studies have shown that when things are prescribed and written down, it is much more motivating than a verbal recommendation, not to mention it's an easy and quick thing to do (6B). Additionally, patients trust health care providers so hearing this advice from a trusted source will also increase compliance. In line with relevant research, PaRx advises everyone to aim to spend at least 2 hours a week (4) in nature, 20+ minutes at a time.
The PaRx website https://www.parkprescriptions.ca/ is full of resources for patients and providers alike wishing to learn why nature is important and what benefits it has for specific demographics. More information on the parks prescription and evidence-based resources for providers can be found for PaRx on this page, and you can find evidence-based patient resources at the bottom of this page. 
Personal benefits

Nature is an incredible healing resource and parks prescription has more benefits than just covering the entry fee. Nature is beneficial for improving mental health, cardiovascular health, work performance, and even helps with more complex treatments such as cancer care (6). It helps everyone from the general population to individuals with complex medical conditions, from kids to the elderly. Nature has even been shown to increase work performance. In general, studies show that 90% of people are happier outside, and stress-hormone levels drop after just 15 minutes of sitting in a forest (6).
Planetary benefits

In addition to being good for people, increasing time and accessibility to parks also helps to improve the health of the entire planet (6C). Protecting outdoor nature such as forests and parks helps to reduce carbon emissions. Increasing green spaces in urban areas makes nature more accessible, improves locals mental and physical health, and reduces the urban heat island effect. Children who spend more time outdoors are more likely to want to stay connected to and protect nature throughout their lives – furthering the lasting effects of accessible nature for generations to come. As having a healthy planet is essential to having healthy people, these effects go hand-in-hand to ensure everyone and everything is living to the best of their abilities.
A final note
We at Justice Centered Rehab acknowledge that the Country known as Canada is the traditional lands of many different Indigenous peoples and that these lands were violently colonized, stolen, and that existing treaties have not been respected. We believe in Land Back initiatives and that all Indigenous peoples have an inherent right to free access to their lands, including all National and Provincial parks and sites. With this in mind, we believe that the PaRx program is a positive step in increasing access to green spaces given the current system we live in. As citizens who reside on the land and territory currently known as Canada, we at JCR would like you, our readers, to critically think about and acknowledge the lands that you reside on and what changes you think would benefit your community.
References
1) Williams, Tim G., et al. "Parks and safety: a comparative study of green space access and inequity in five US cities." Landscape and urban planning 201 (2020): 103841.
2) Hamilton, G. The shady past of Parks Canada: Forced out, Indigenous people are forging a comeback. National Post, 2017. Accessed 2022-03-07: https://nationalpost.com/news/canada/the-shady-past-of-parks-canada-forced-out-indigenous-people-are-forging-a-comeback
3) Sandlos, John. "Not wanted in the boundary: The expulsion of the Keeseekoowenin Ojibway band from Riding Mountain National Park." Canadian Historical Review 89.2 (2008): 189-221.
4) Kantor, Isaac. "Ethnic cleansing and America's creation of national parks." Pub. Land & Resources L. Rev. 28 (2007): 41.
5) M. T. Mtshali. The Great Outdoors Was Made for White People. The National. May 2021. Accessed 2022-03-13: https://www.thenation.com/article/society/great-outdoors-race-camping/
6) Infographic: Inequalities in working poor Canadians. Government of Canada. Accessed 2022-03-07: https://www.canada.ca/en/public-health/services/publications/science-research-data/inequalities-working-poor-canadians-infographic.html
7) Marte, J., Mutikani, L. Share of U.S. workers holding multiple jobs is rising, new Census report shows. Reuters, 2017. Accessed 2022-03-07: https://www.reuters.com/article/us-usa-economy-multiple-jobs-idUSKBN2AH2PI
8) What Is Redlining? New York Times. August, 2021. Accessed 2022-03-13: https://www.nytimes.com/2021/08/17/realestate/what-is-redlining.html
9) Métis Nation Of Alberta And Parks Canada Launch Indigenous Peoples Open Doors Program. Accessed 2022-03-06: https://www.albertanativenews.com/metis-nation-of-alberta-and-parks-canada-launch-indigenous-peoples-open-doors-program/
10) Parks Canada's Indigenous Peoples Open Doors Program offers Manitoba Metis Federation citizens free access to two national historic sites. Accessed 2022-03-06: https://www.canada.ca/en/parks-canada/news/2020/10/parks-canadas-indigenous-peoples-open-doors-program-offers-manitoba-metis-federation-citizens-free-access-to-two-national-historic-sites.html
Header image by Samuel Bütikofer from Pexels